Another satisfying project with Edward McCann Architects, we worked on the design for a curved kitchen in Douglas Fir veneer for this split level mezzanine studio conversion in Hackney. Bespoke stainless steel counter frame fabricated by DSM steel design, stainless steel worktops supplied by MPM Engineering.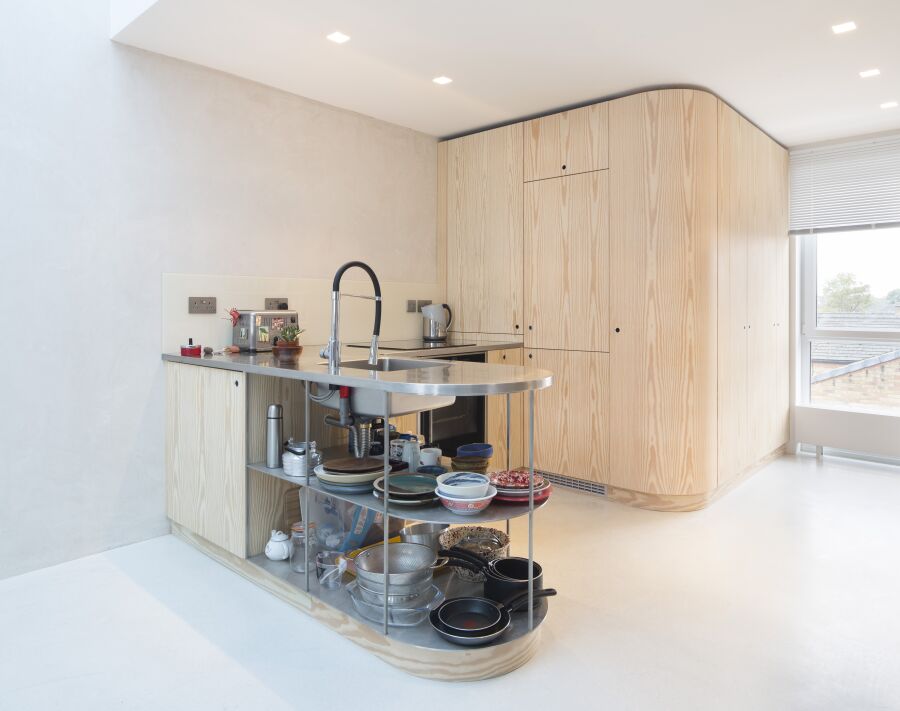 1
2
1. 40mm shadow gap
2. Curved door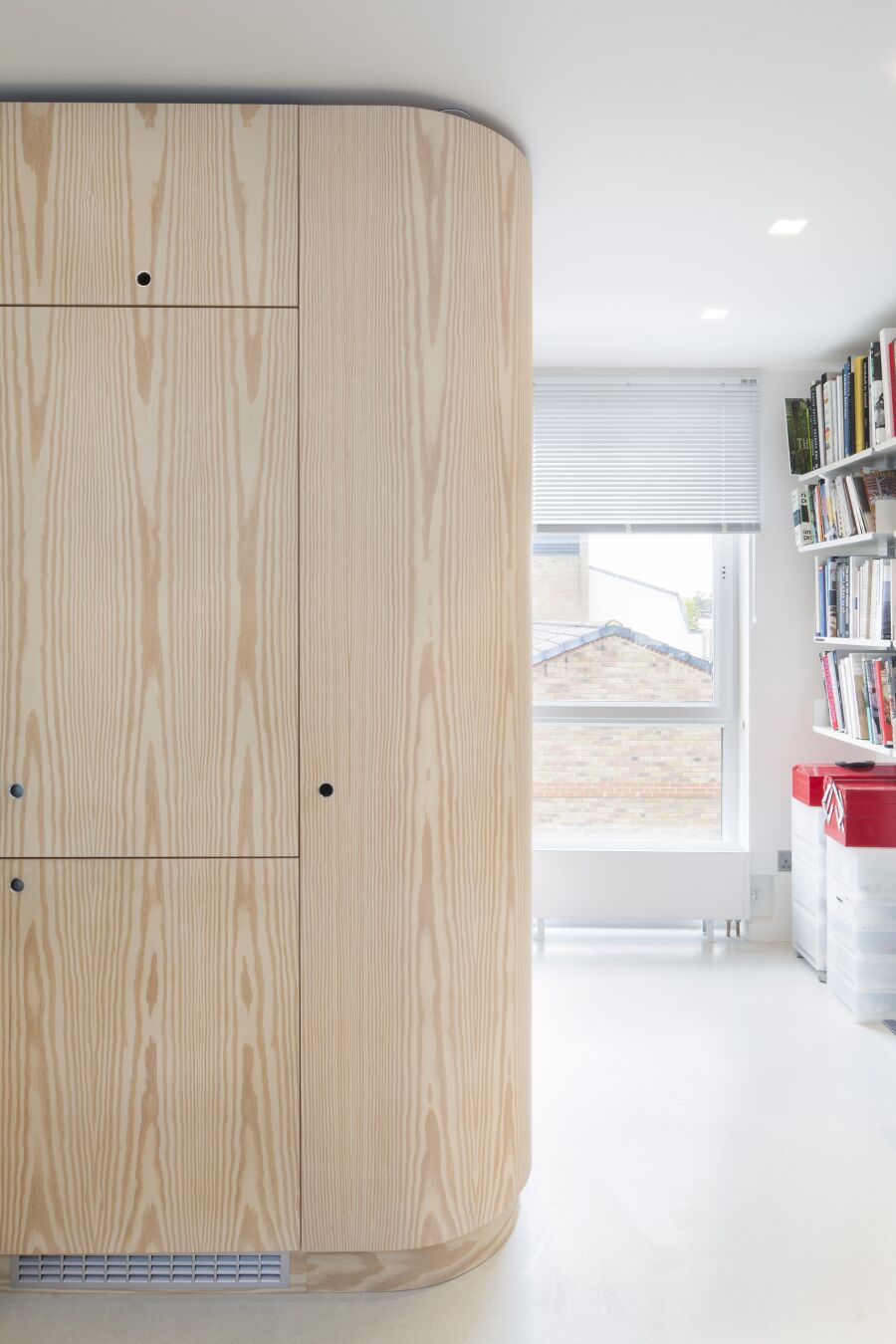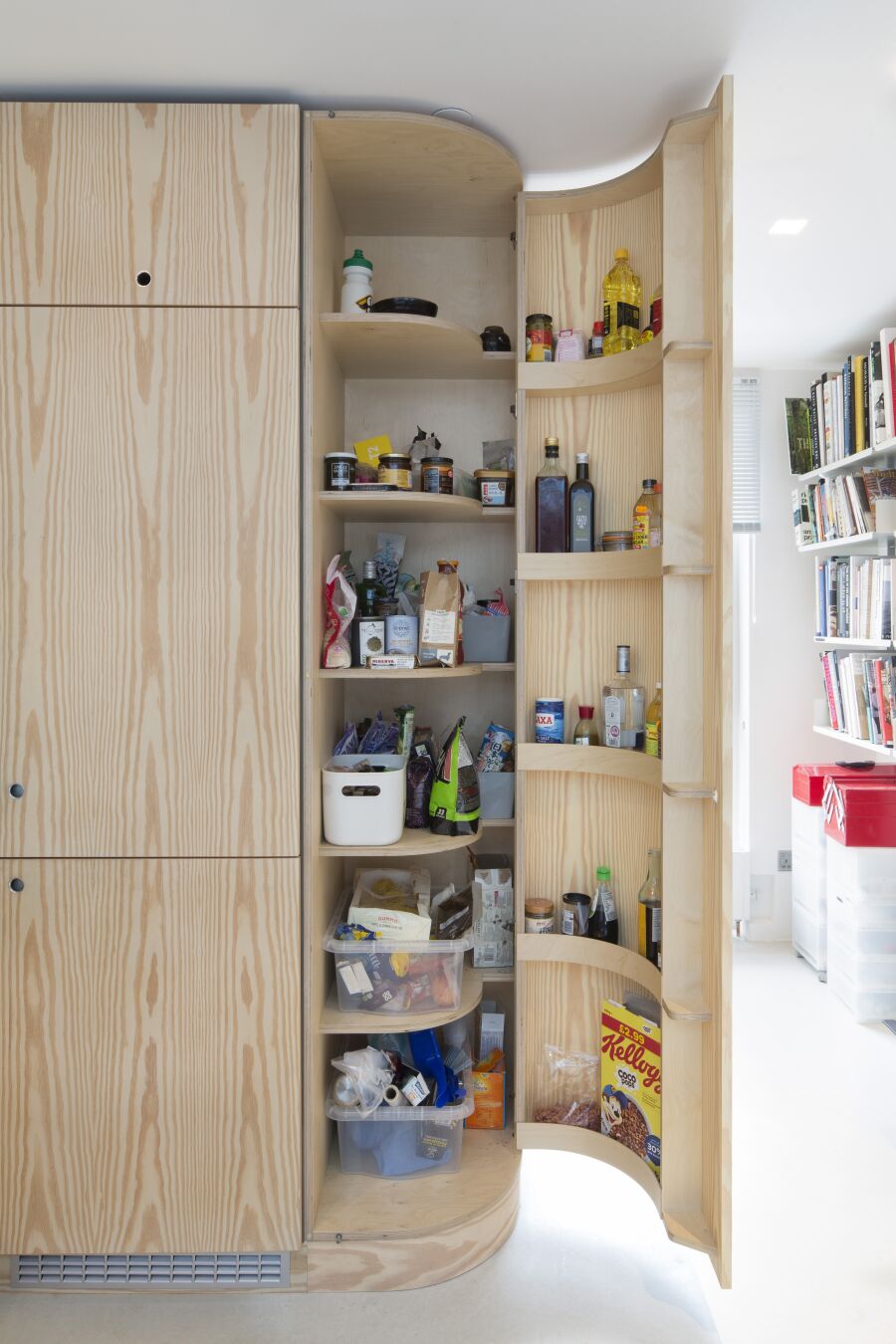 We clad the existing stairs with matching Douglas Fir veneer creating hidden understair wardrobe and storage areas.
Here I am referencing the curved door.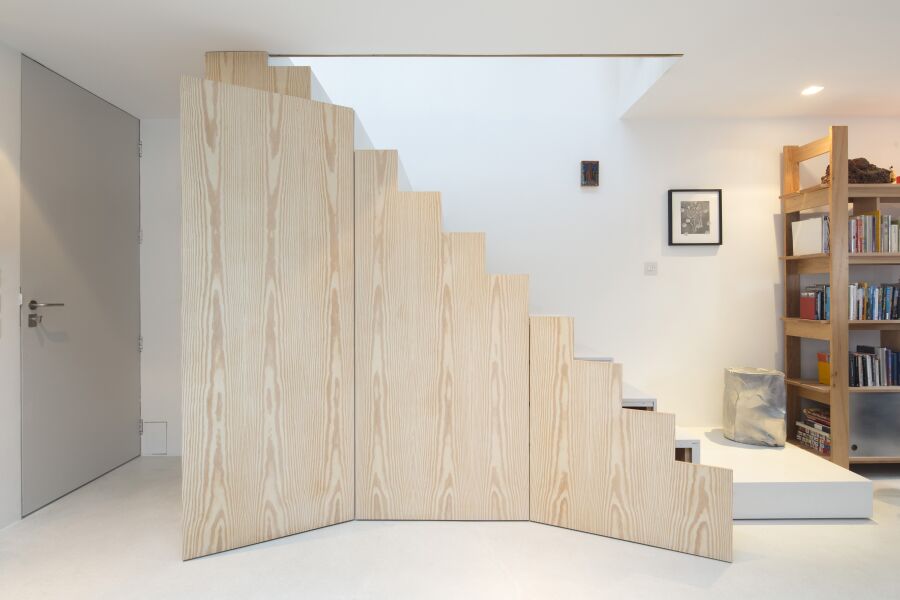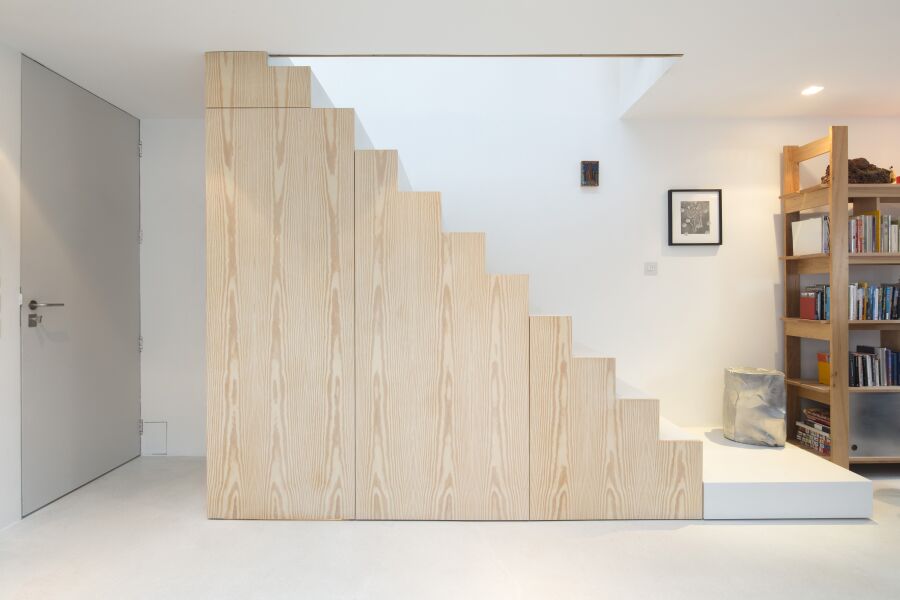 The curved Corian cladding of the vanity unit and bath surround come together seamlessly to create a pleasing form. The curved Corian was fabricated by Mr Worktops.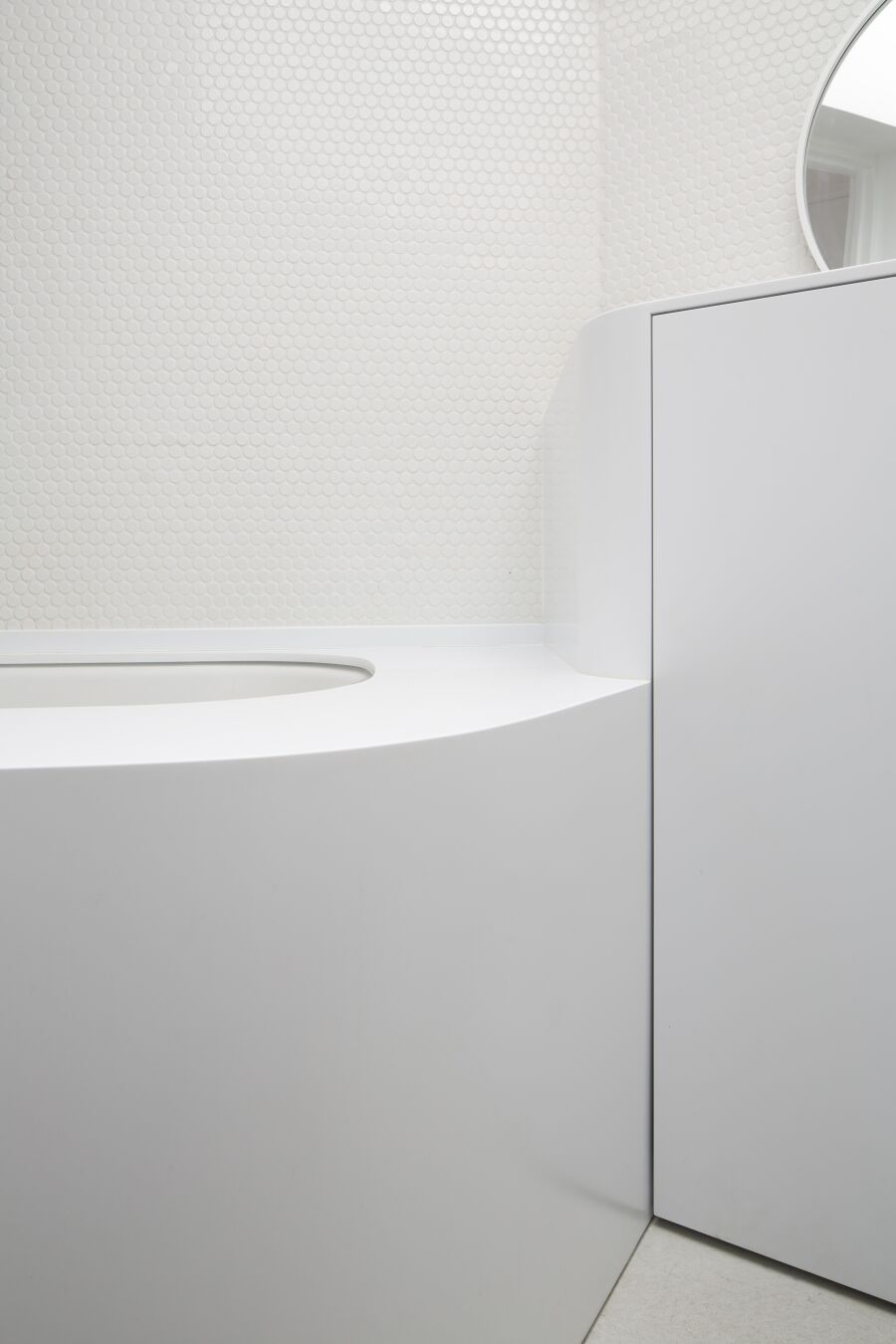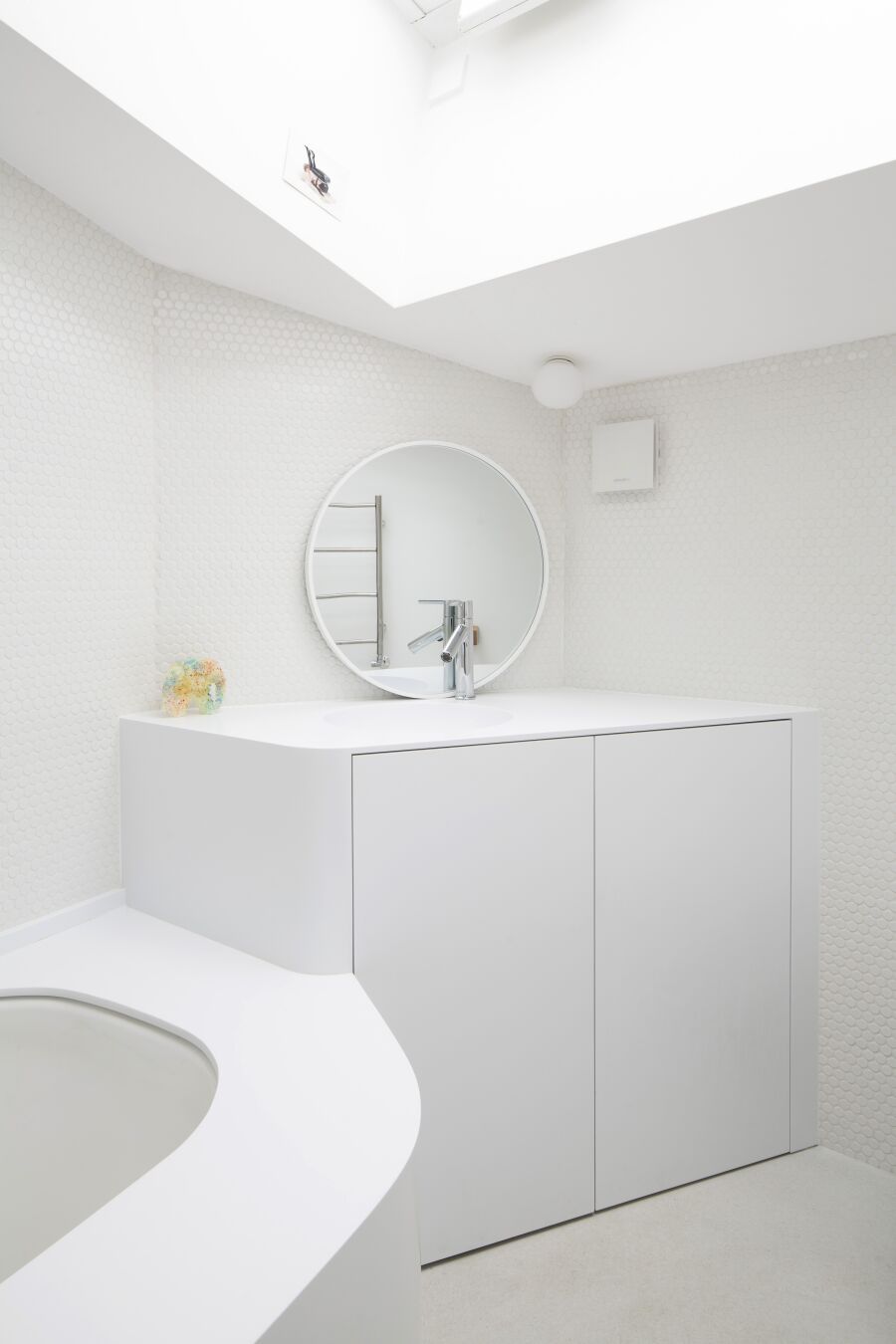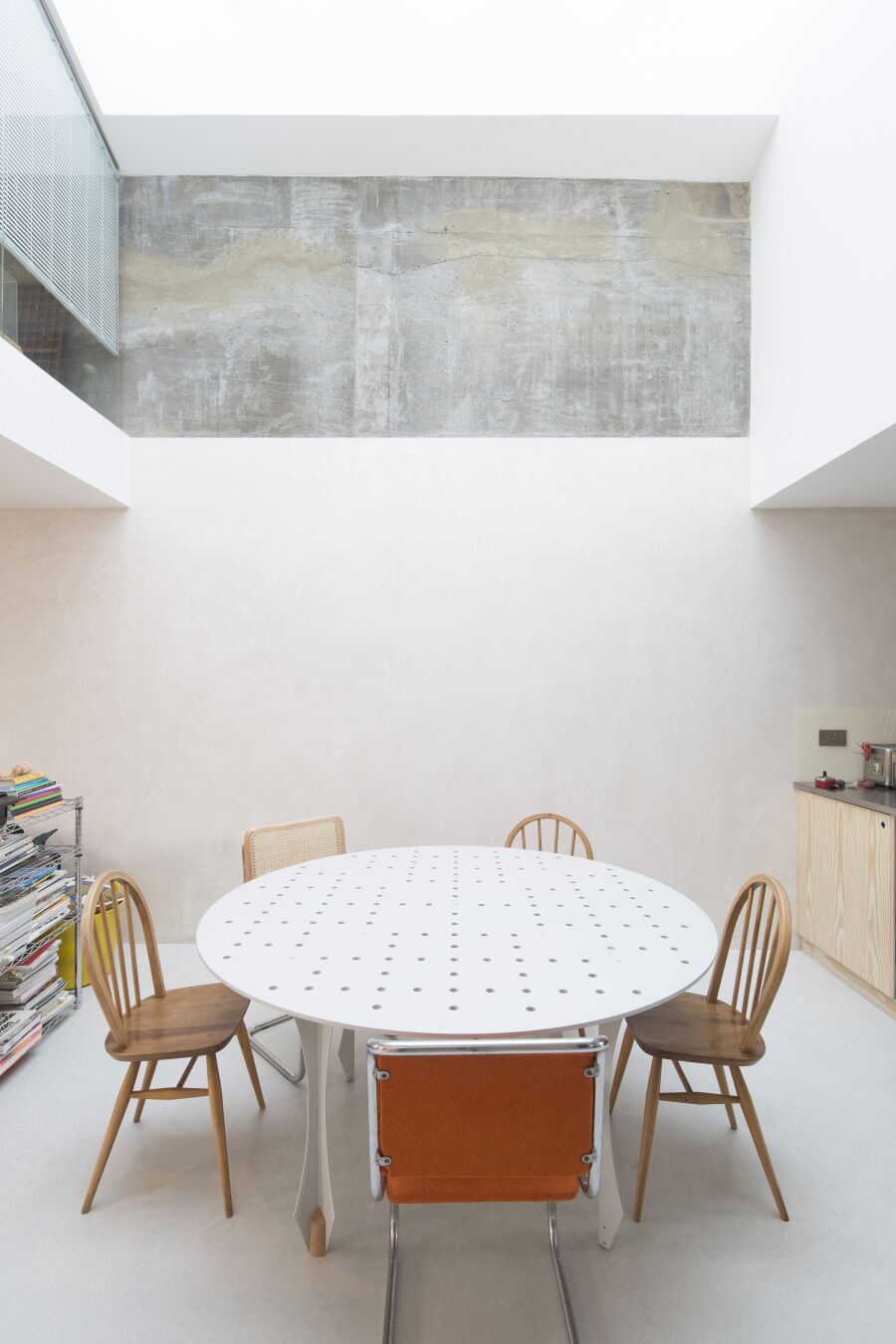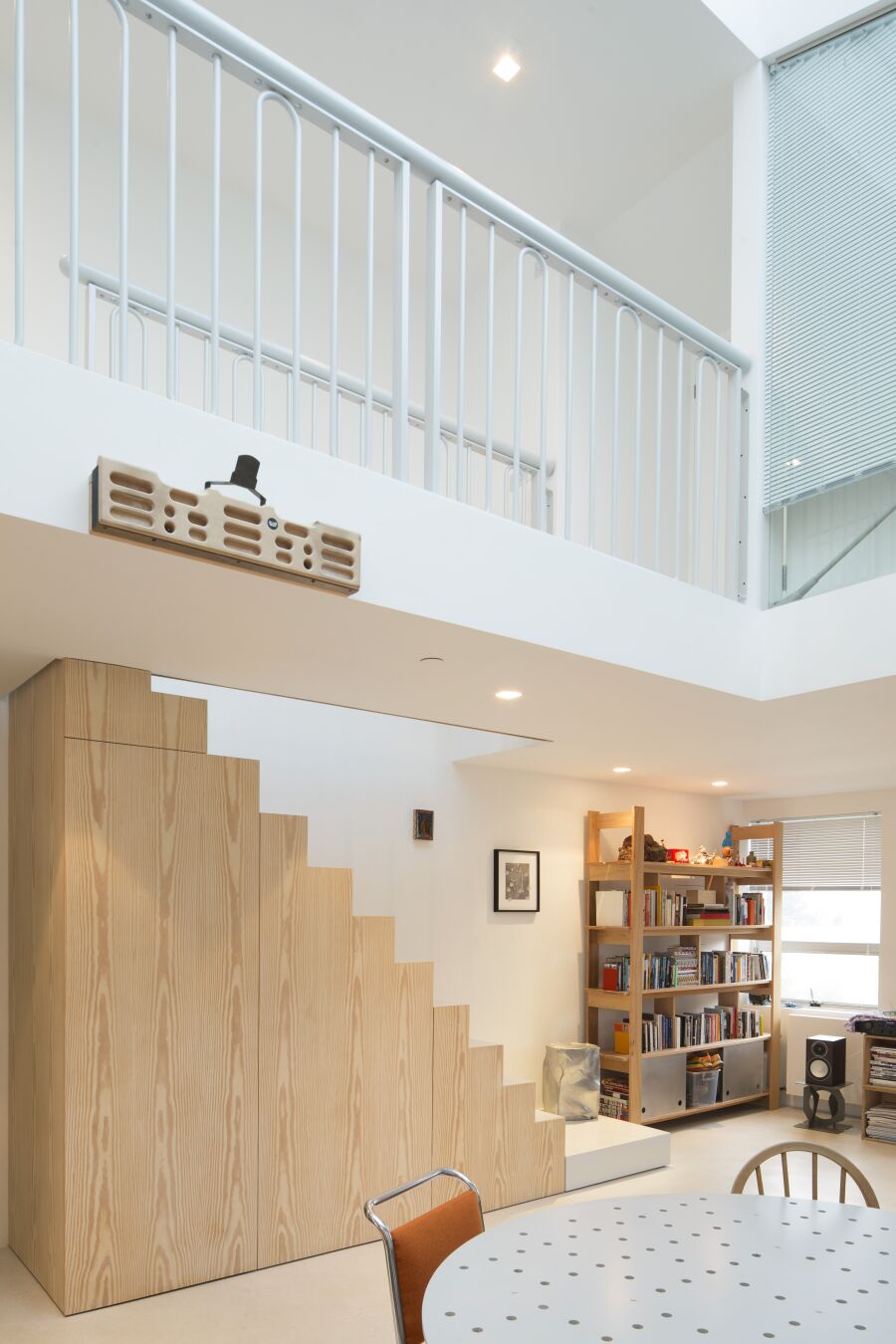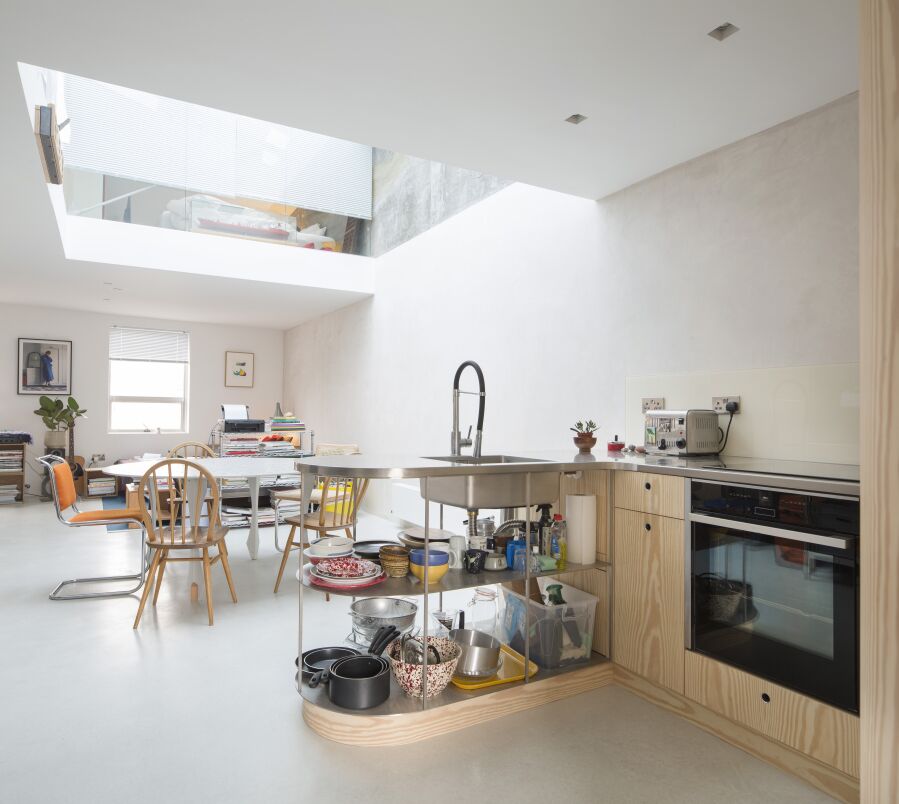 Work with us
---
Have a project in mind? Contact us to discuss your bespoke furniture design, build and fit project.