Our four-step process
Every project is a collaboration between Constructive and Co and our clients, so communication is key.
Your project will follow a clearly defined structure that shows you all the key milestones and outputs at each stage. It keeps our standards high, and keeps you up to date with what happens when.
This is when you're initially interested in working with us. After you first contact us, we'll arrange a follow-up conversation to find out how we can help you best. This could be at our workshop, at yours, or by phone.
We'll then put together a proposal for your project. It outlines the total scope, provides a fixed quote for us to design and detail your project, and gives an estimate for its manufacturing and installation.
The design phase takes your project from its initial concepts through to a set of final working drawings. We'll provide a clear timeline from the outset, and let you know which key decisions you'll need to make along the way.
We'll check in regularly for your feedback as we go. That way, when you sign off your final working drawings, you'll have a full understanding of which detailing and materials are involved.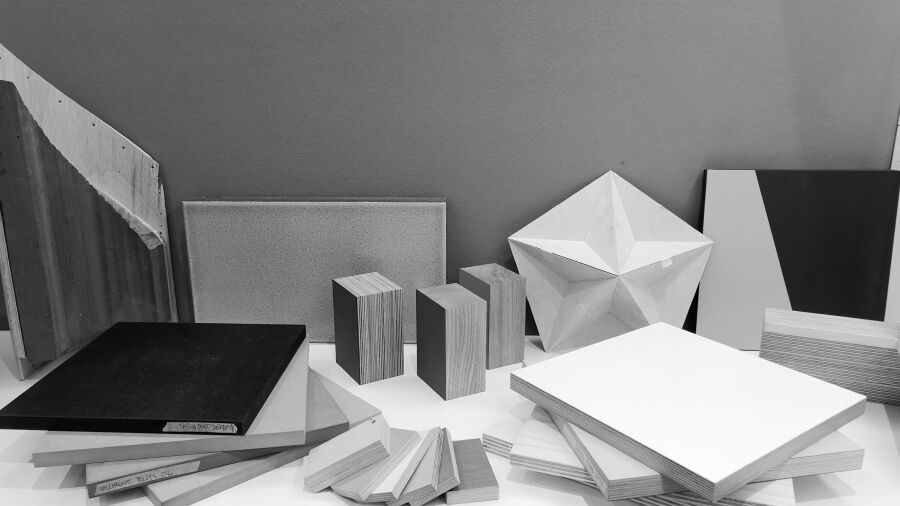 After that, we'll put together a new proposal with a fixed quote for the next two stages of your project: manufacturing and installation.
When you're happy for us to begin manufacturing and work is underway, we'll share regular updates and photos from our workshop to help you see how your project is coming along.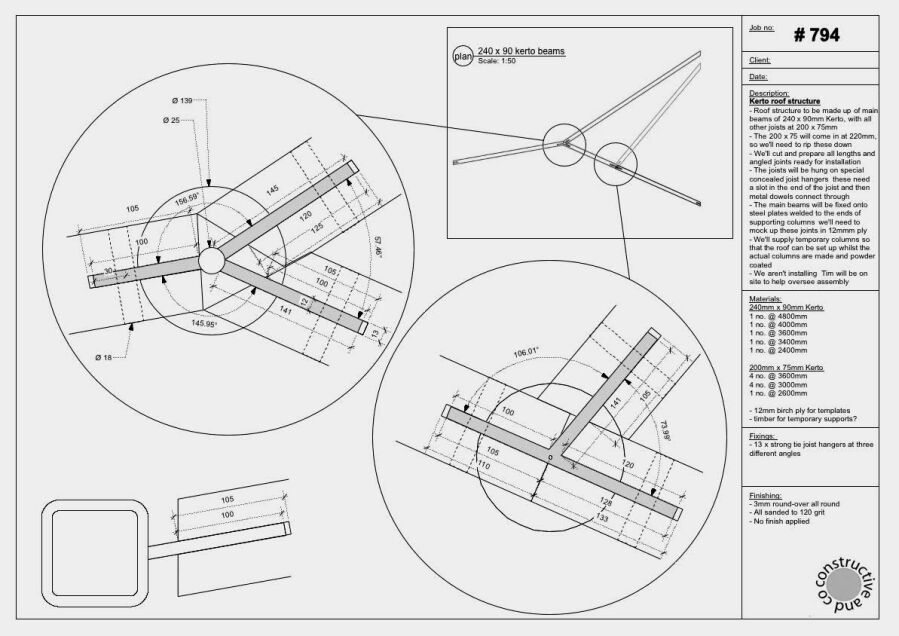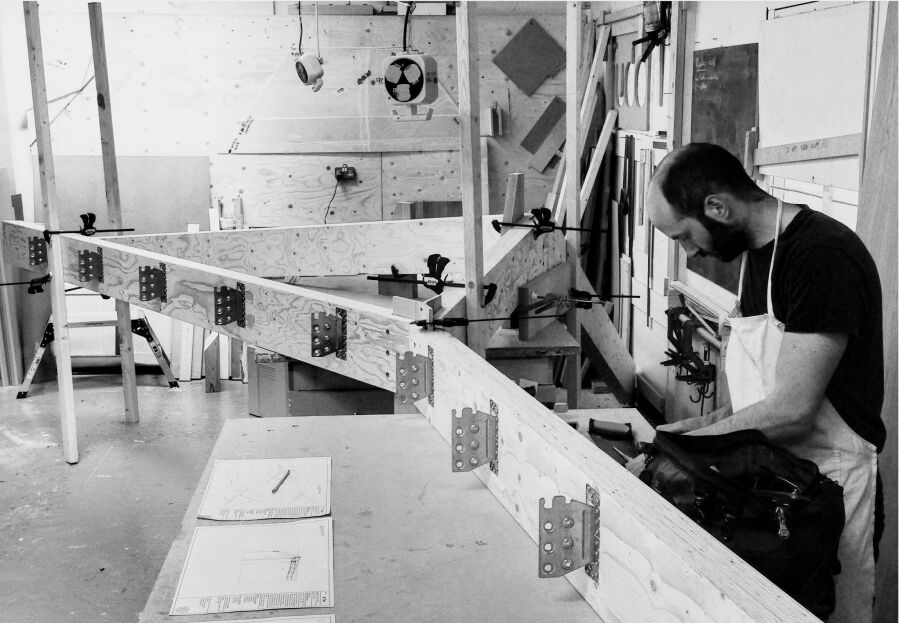 We plan our installations to be as quick and as streamlined as possible. We do a test fit in our workshop to make sure everything works as planned, before bringing it on-site and fitting it ourselves.
We'll work with you to fit the installation around your schedule and can coordinate with your other contractors if required. We'll have already assessed your deadlines at the manufacturing stage, to make sure we can be in and out as seamlessly as possible.
We're always looking for ways to develop and improve the way we work. After your project, we'll take time to review our work and find out which parts you enjoyed best.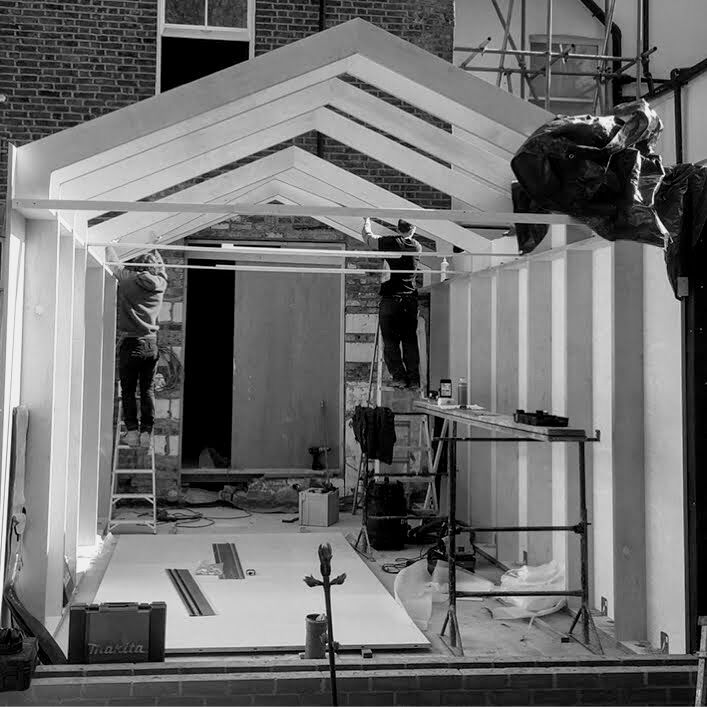 Work with us
---
Have a project in mind? Contact us to discuss your bespoke furniture design, build and fit project.