Hogarth: Place & Progress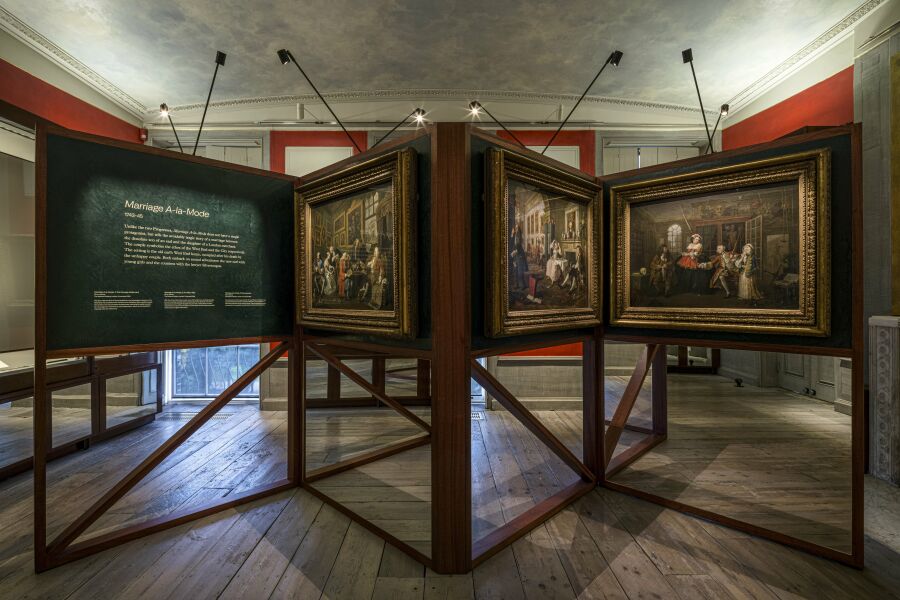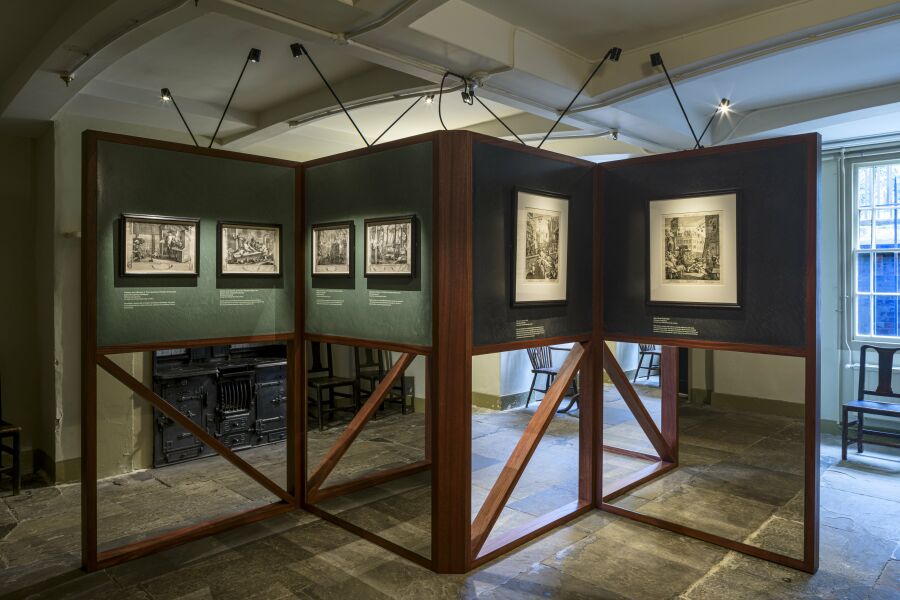 This was the largest exhibition the Soane had staged at the museum with paintings from both their own collection and on loan from the National Gallery. It was also the first time that the series of paintings from "Marriage A la Mode", "Industry and Idleness" and "The Rakes Progress" had ever been displayed together.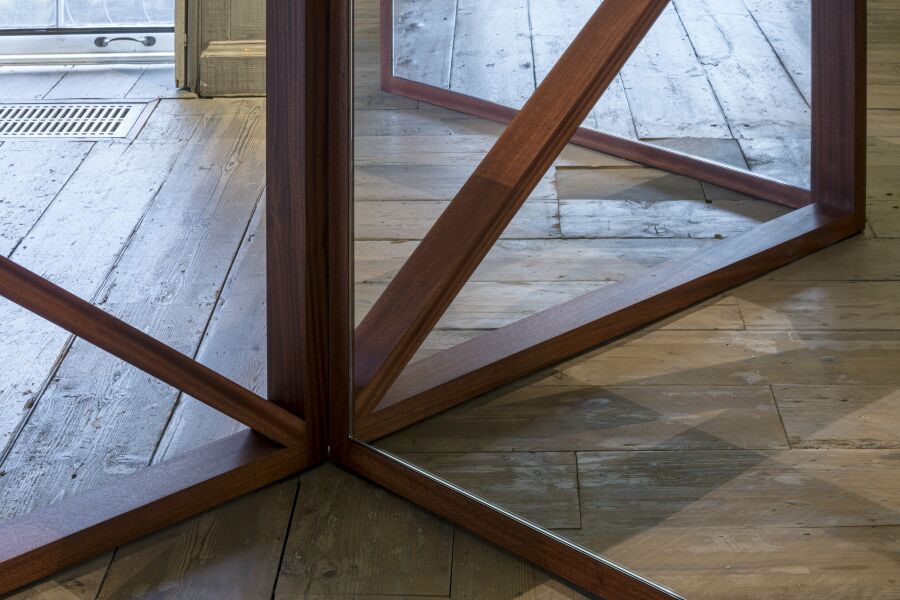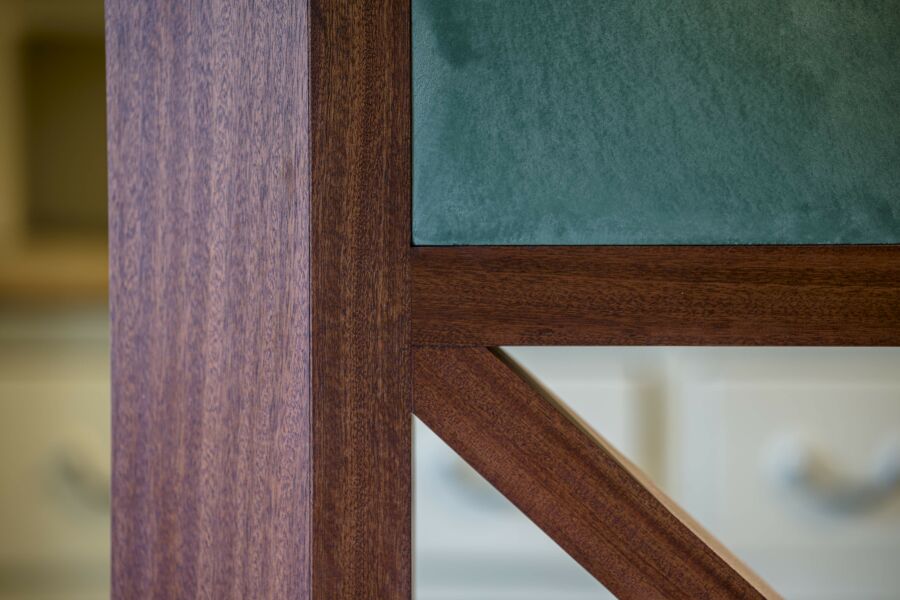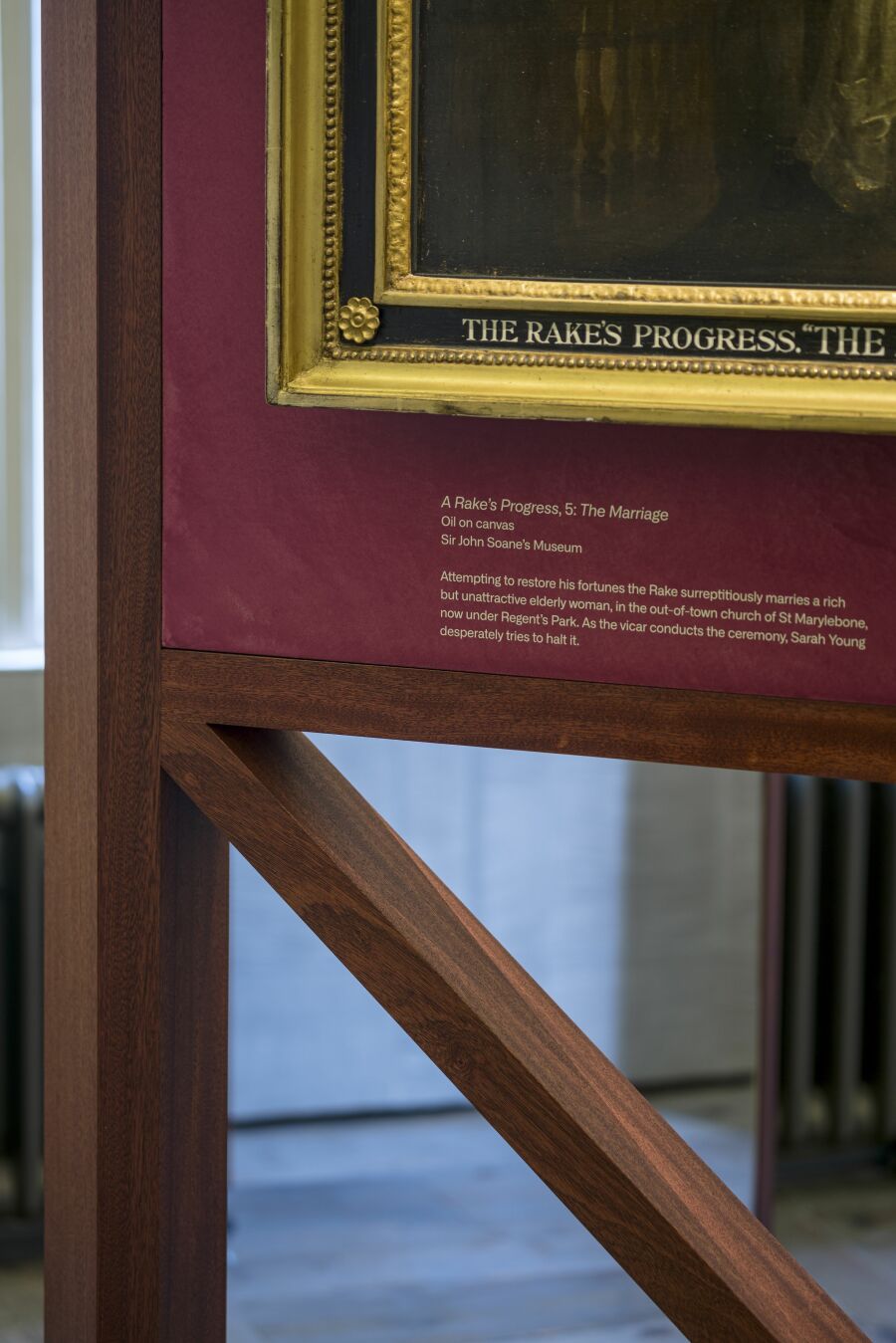 The solid sapele frames were inspired by the original Hogarth exhibition frames from 1884 for "The Rakes Progress". The paintings are displayed on coloured polished Armourcoat panels set within the top section of the zig-zagging timber frames with mirrors included in some of the bottom sections, reflecting the museums interior.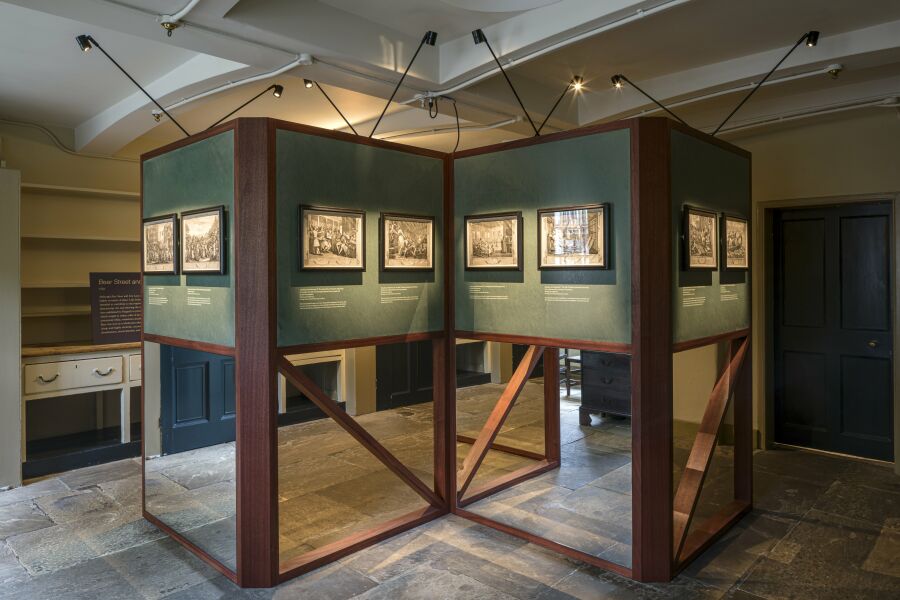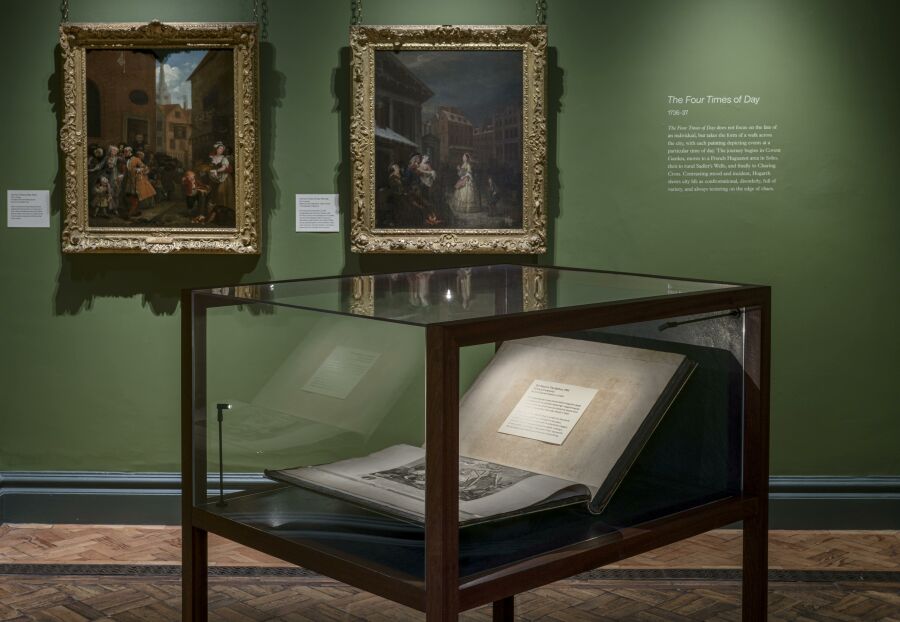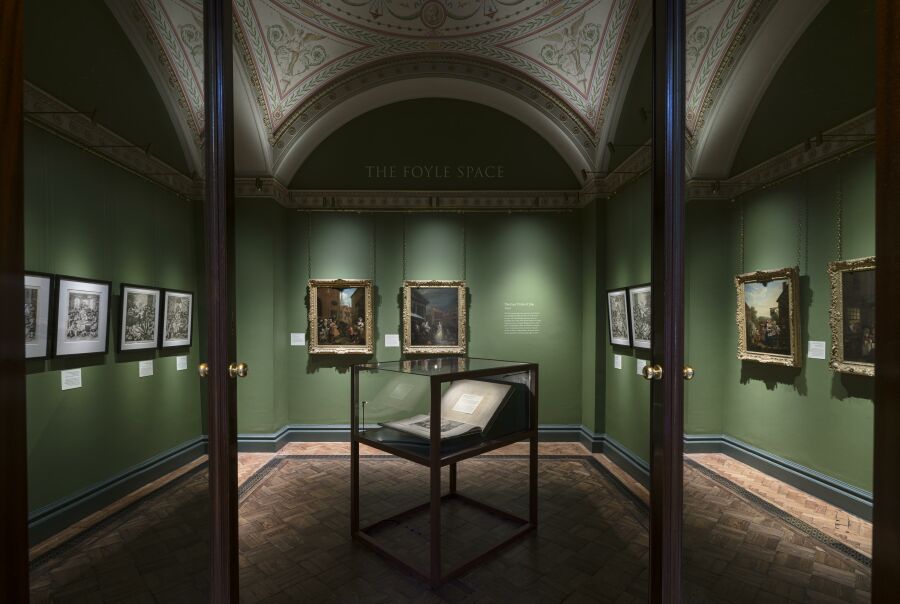 Work with us
---
Have a project in mind? Contact us to discuss your bespoke furniture design, build and fit project.