The challenge for us on this project was to create a light and open feel to this West London studio flat, whilst allowing for the functional spaces to be concealed when not in use.
Working with the designer, we refined the design by replacing the existing kitchen and bathroom with a series of cabinets that neatly enclosed the bath, toilet, kitchen and wardrobes. The project was full of interesting challenges and required bespoke detailing throughout.
design detailing, installation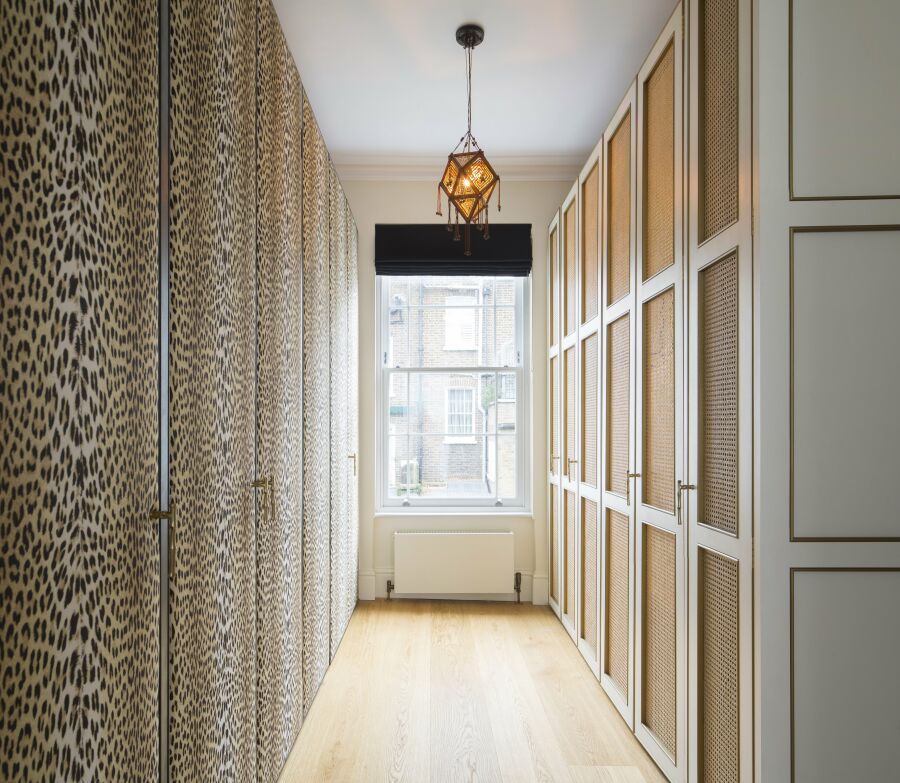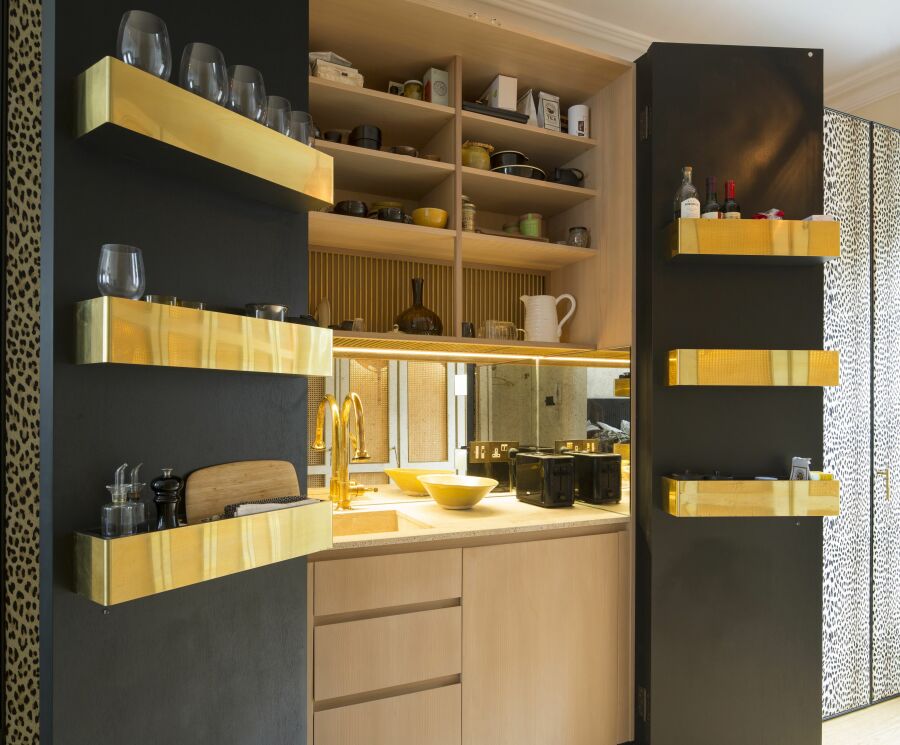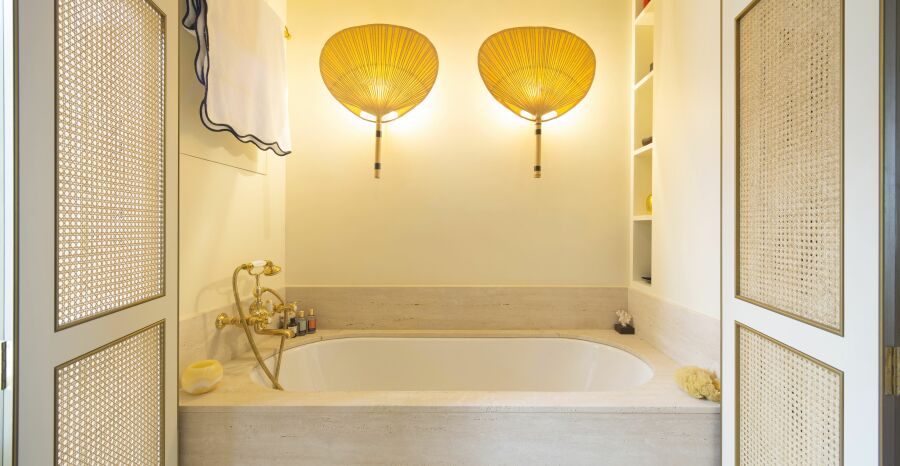 Wicker cane panels were used for the bi-fold doors that conceal the bath, creating a nice translucency to that side of the room. In contrast, leopard print fabric panels were set into the kitchen, wardrobe and toilet fronts, where solid doors offered the option of creating additional storage on the inside face.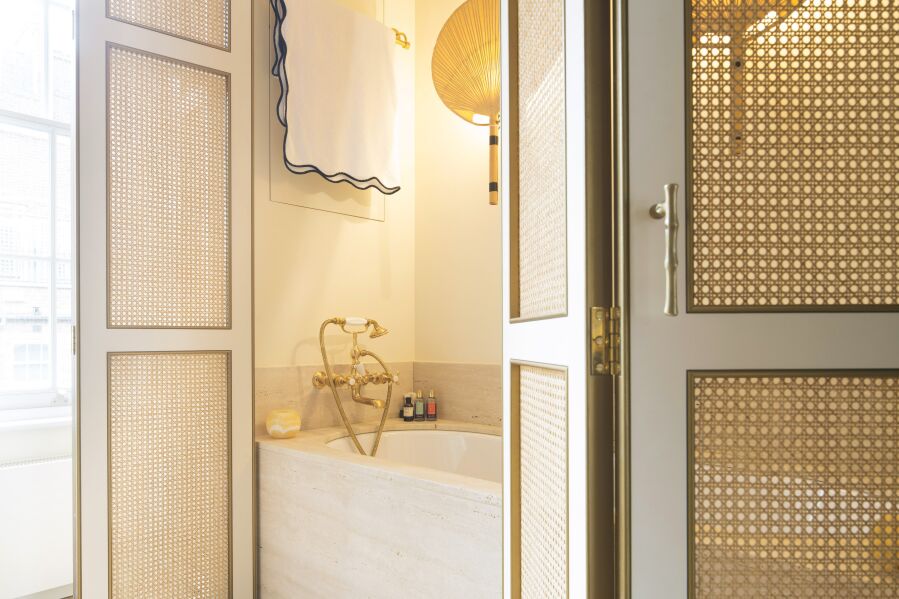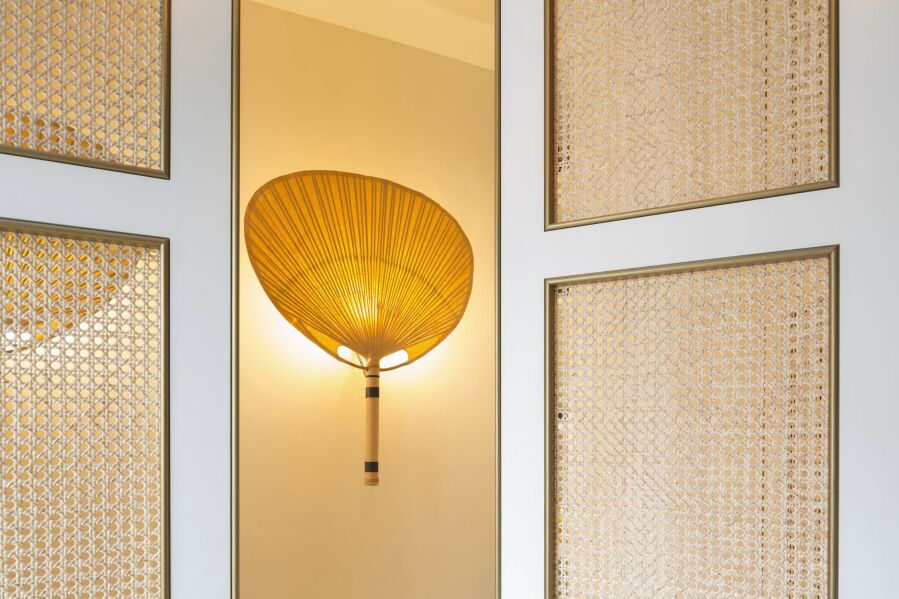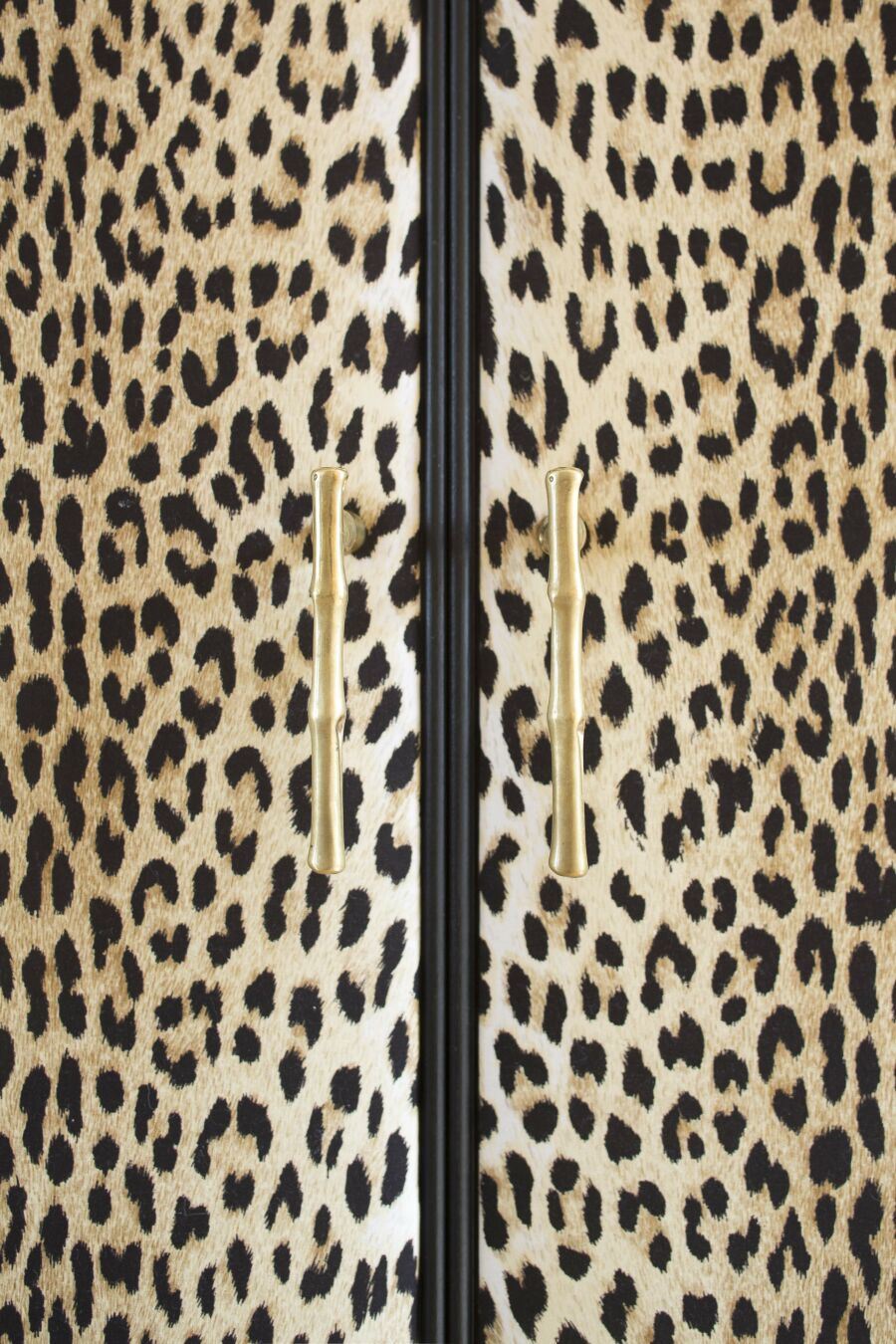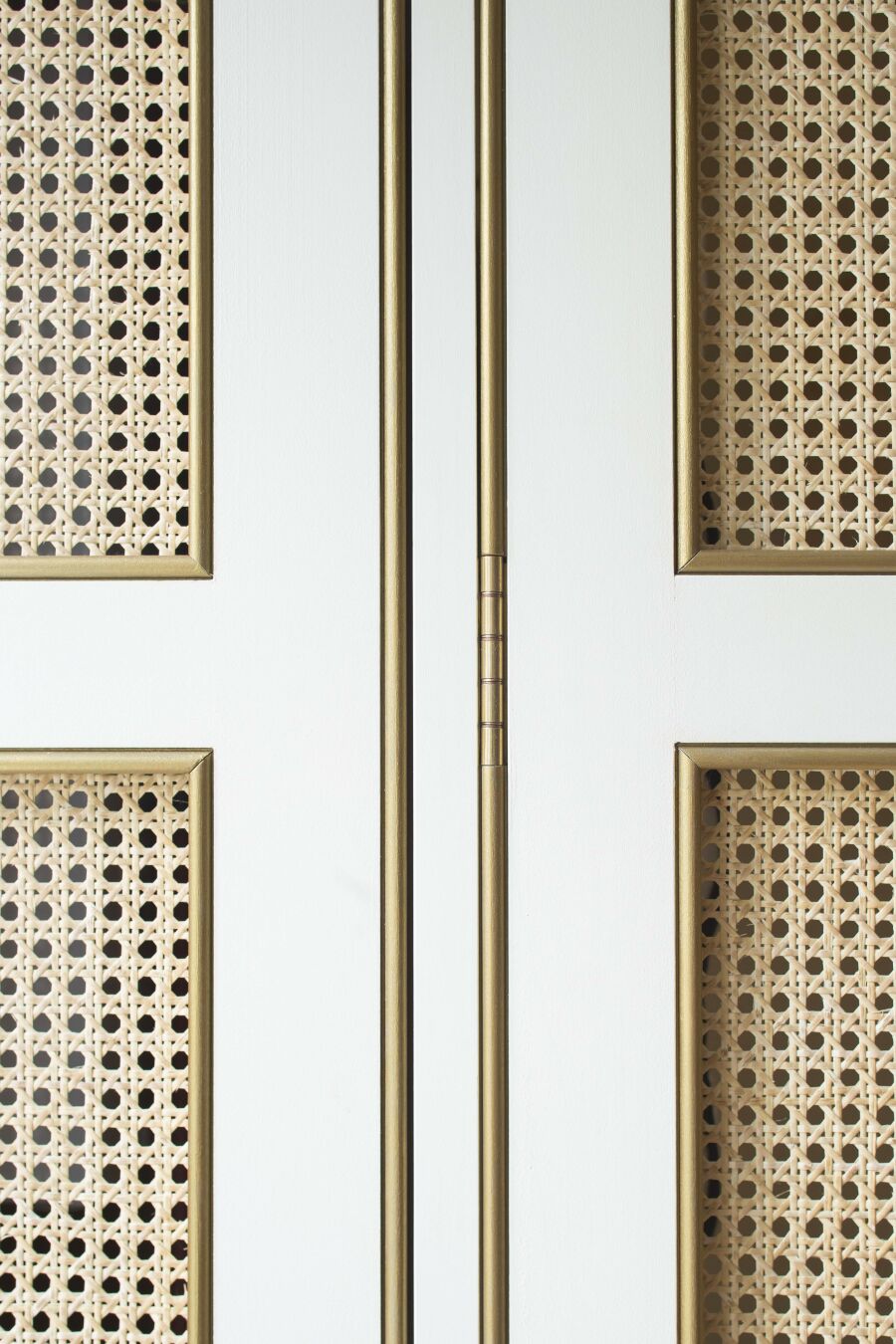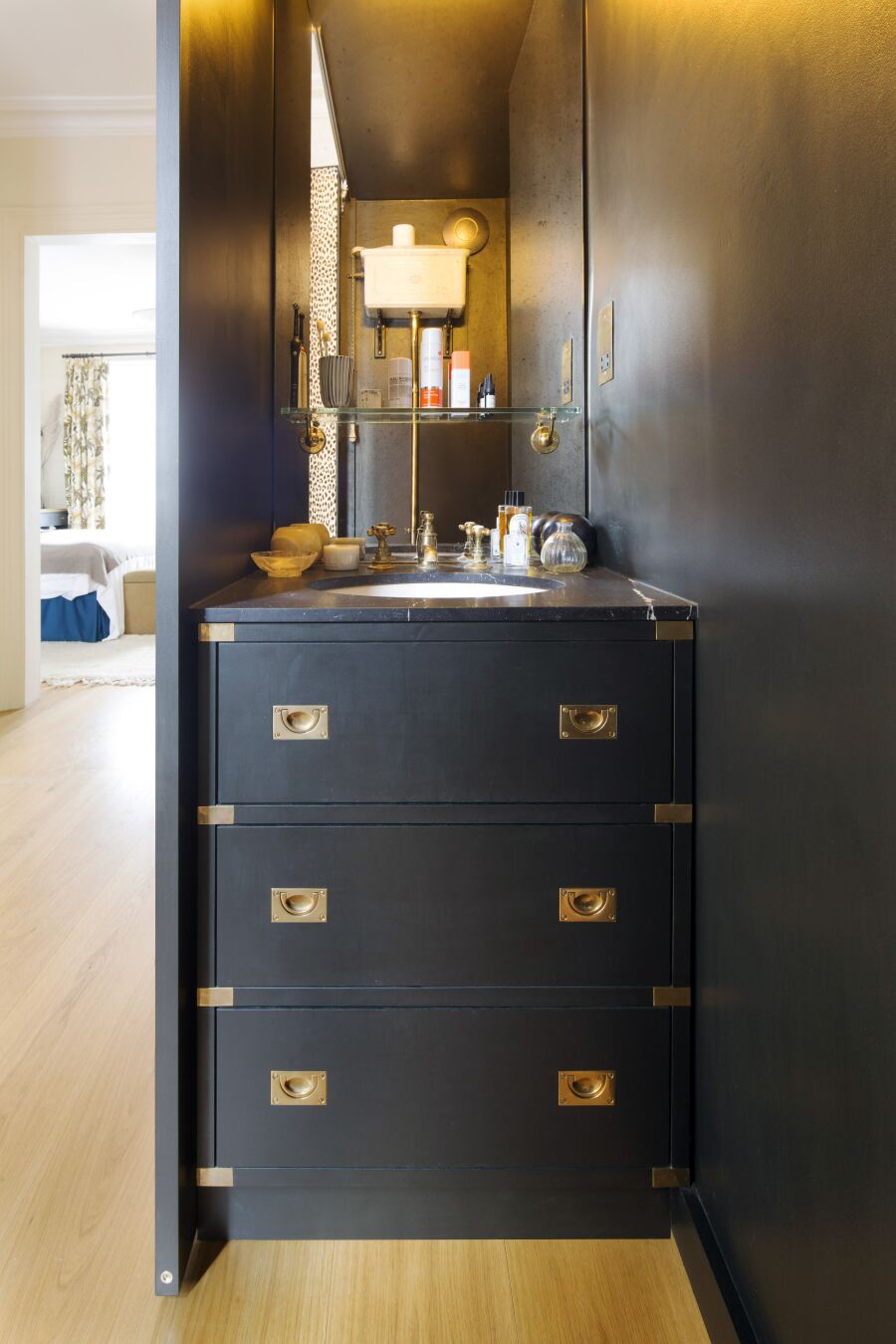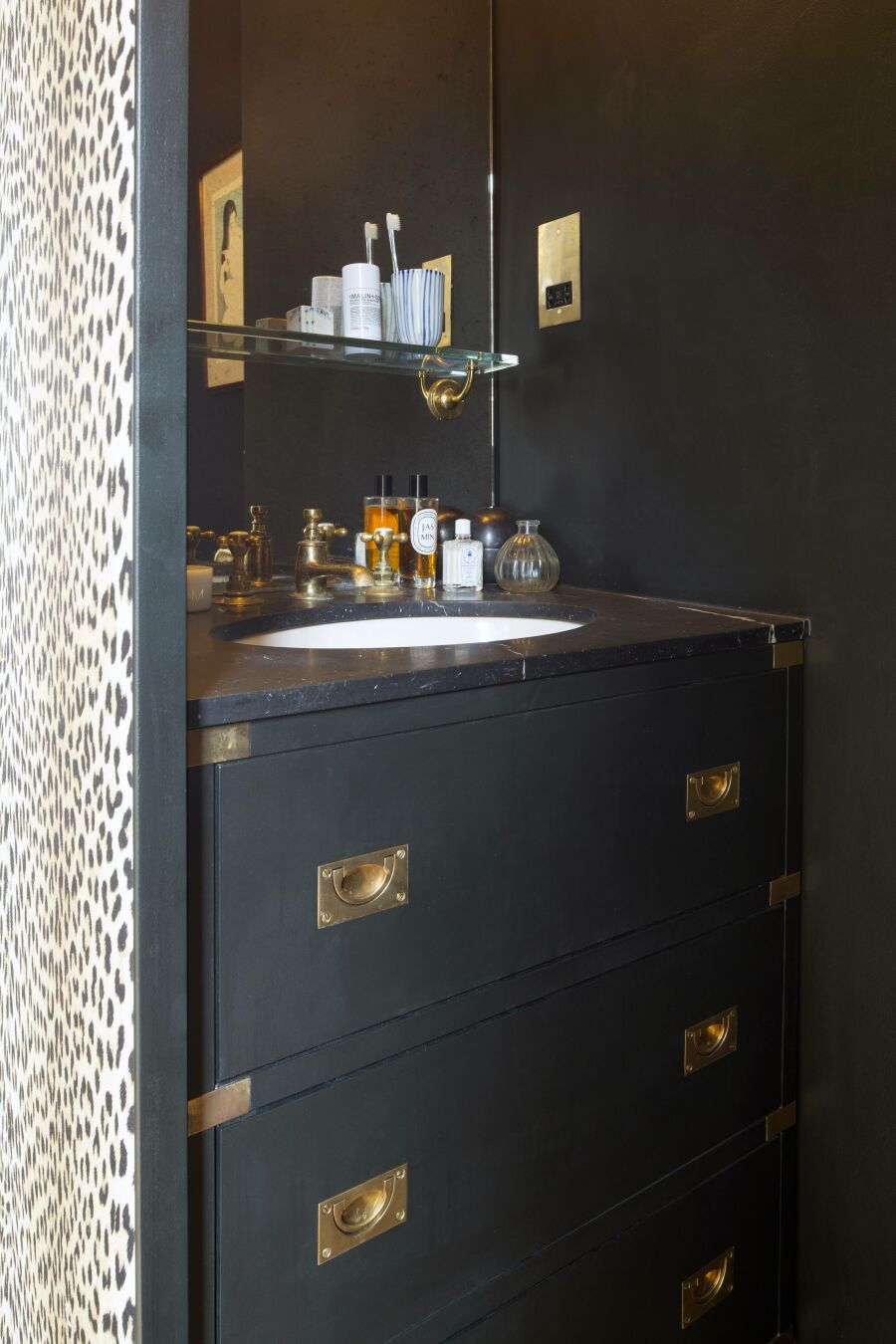 In the bedroom we designed two floating oak veneered shelving units with a limed ash inlay detail, for clothes and shoe storage.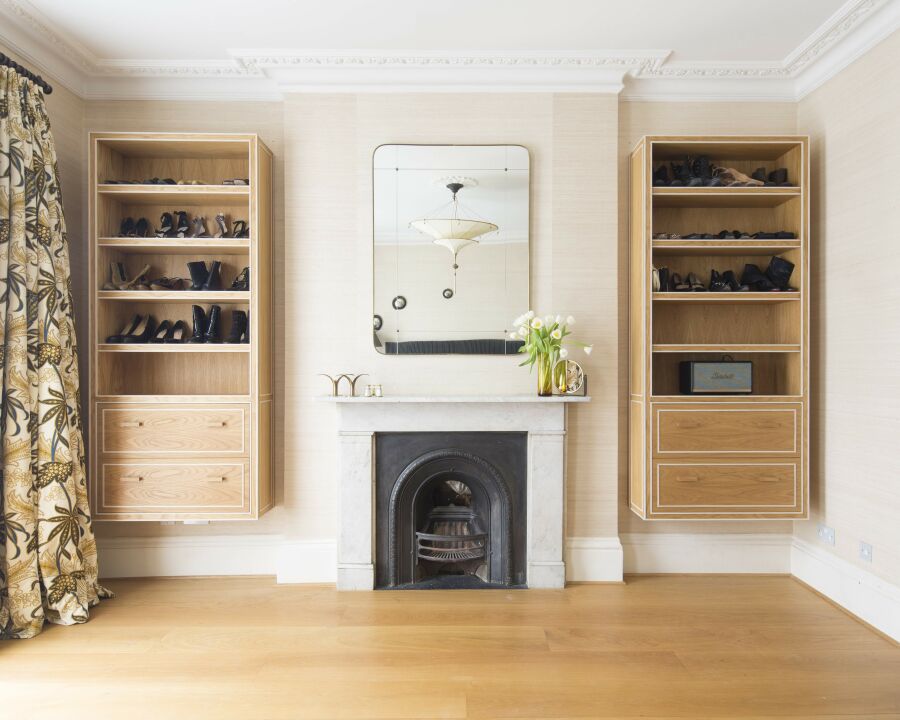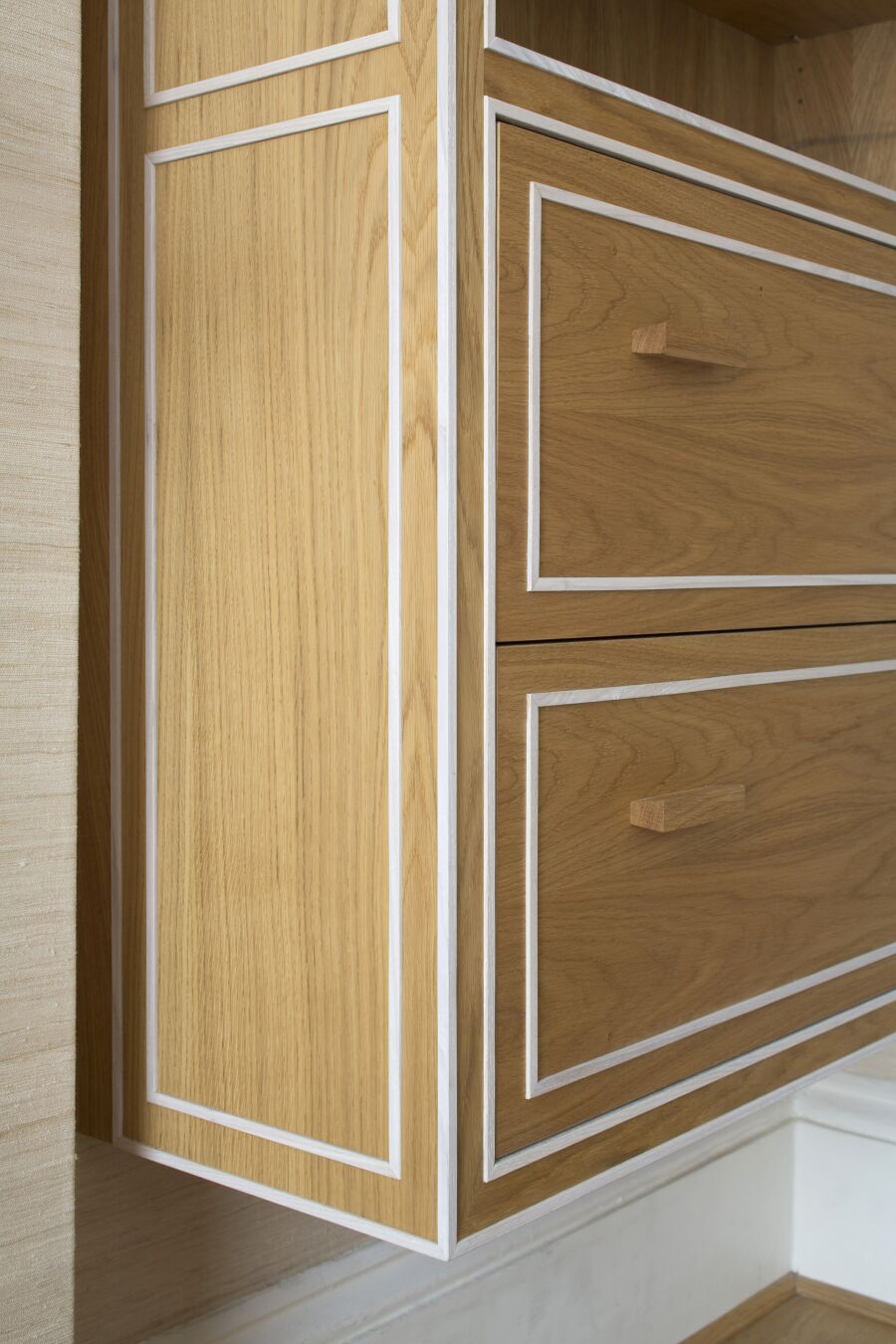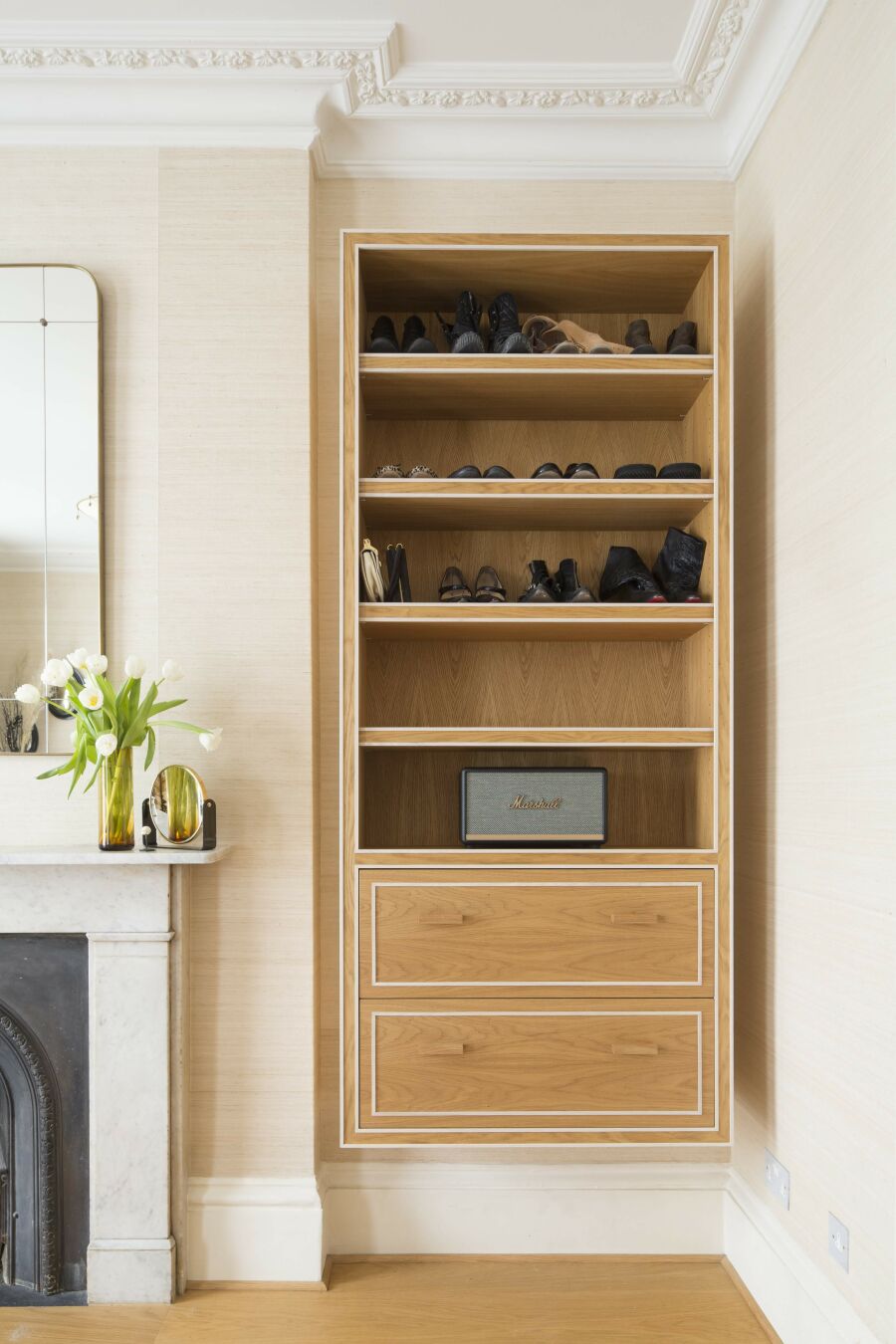 Work with us
---
Have a project in mind? Contact us to discuss your bespoke furniture design, build and fit project.