It was lovely to be involved in this colourful refurbishment project in collaboration with Edward McCann architects. An ambitious structural reconfiguration of the lower part of the house opened up the space and created an opportunity for some unique joinery.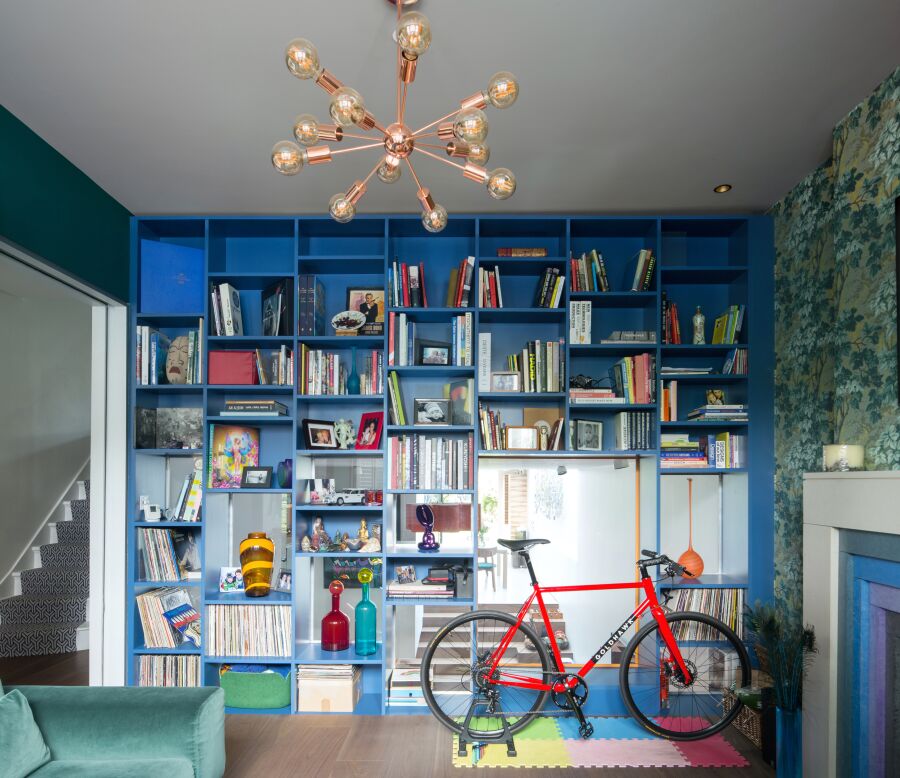 The centrepiece of our work was a large double-height, modular spine unit separating the front room from the lower floors towards the rear of the house. The open glazed sections allow light to travel and gives views through the house.
We designed our own glazing system using powder coated and mitred aluminium to house the toughened laminated panels.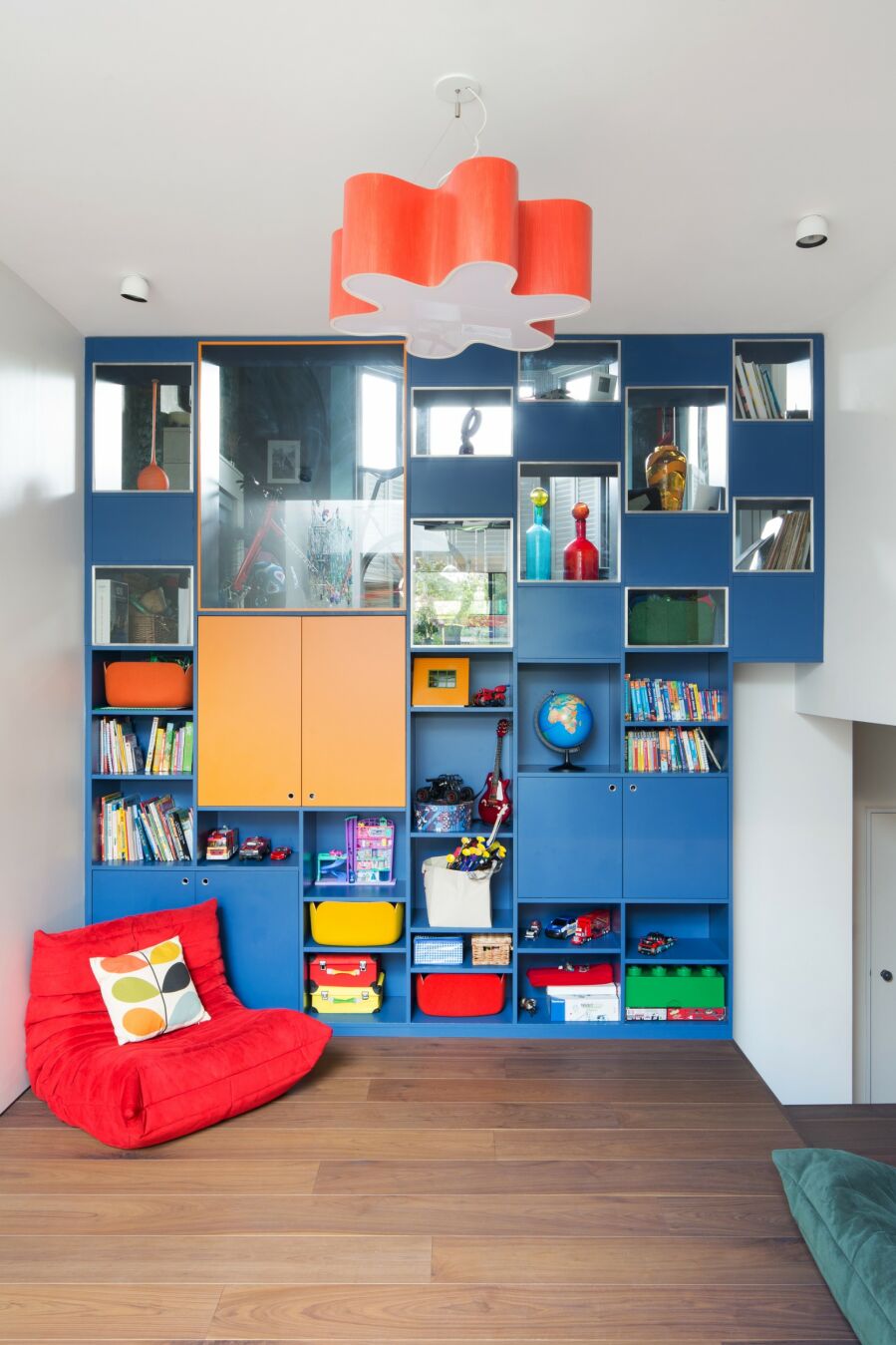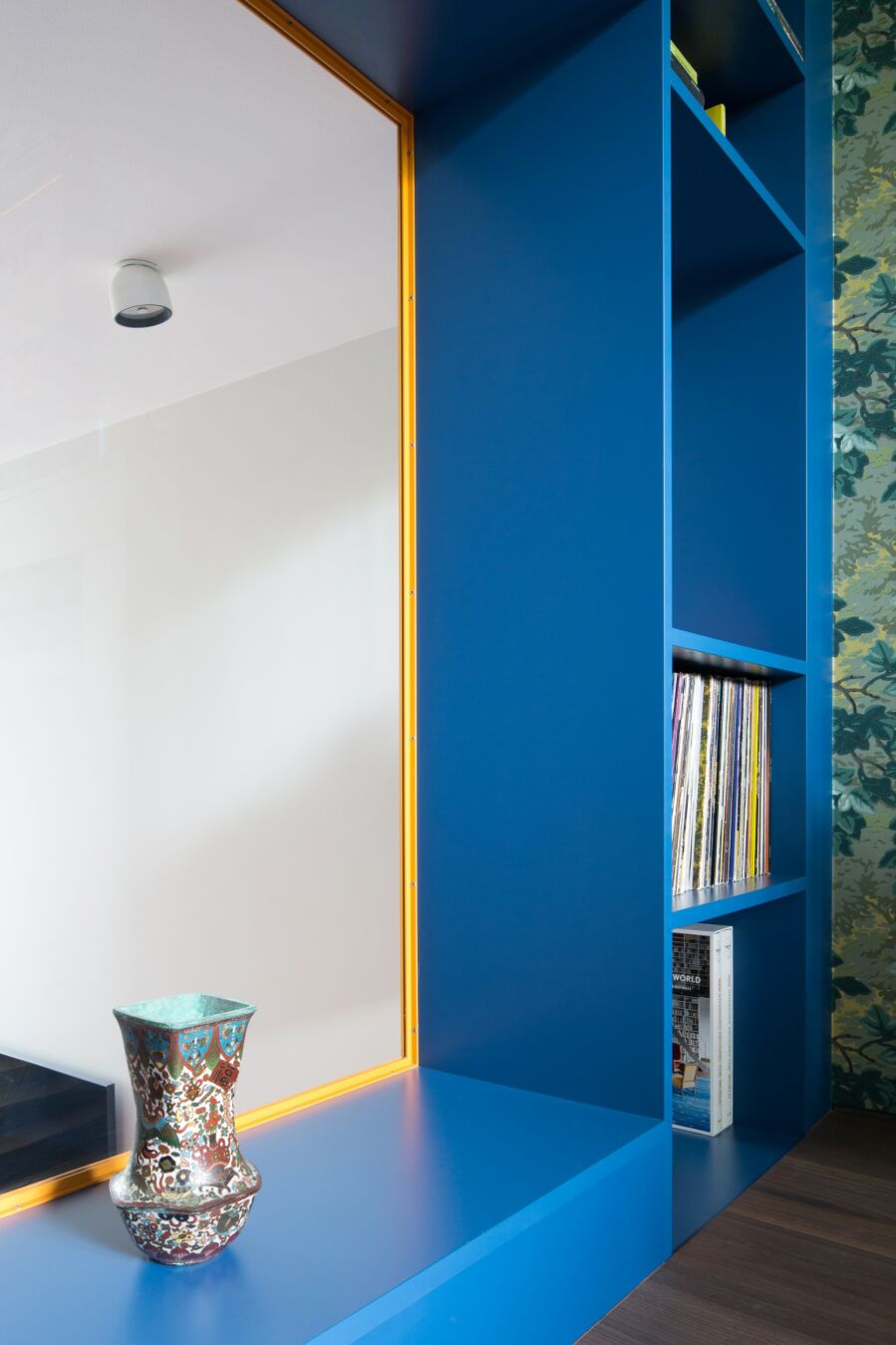 We were commissioned by our clients to design and build a full sliding extension dining table using birch plywood clad in Fenix. The sliding extension mechanism uses heavy-duty runners commonly found in artillery applications.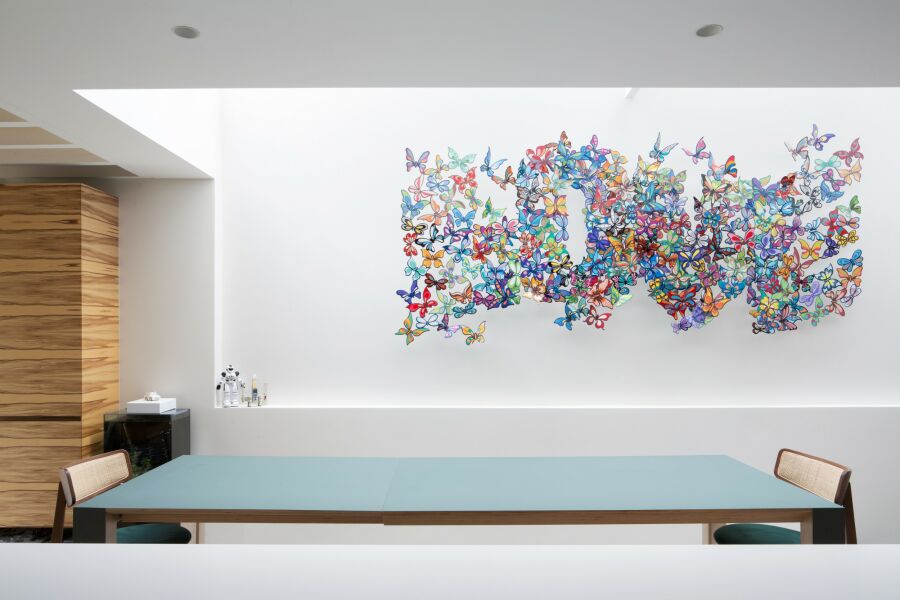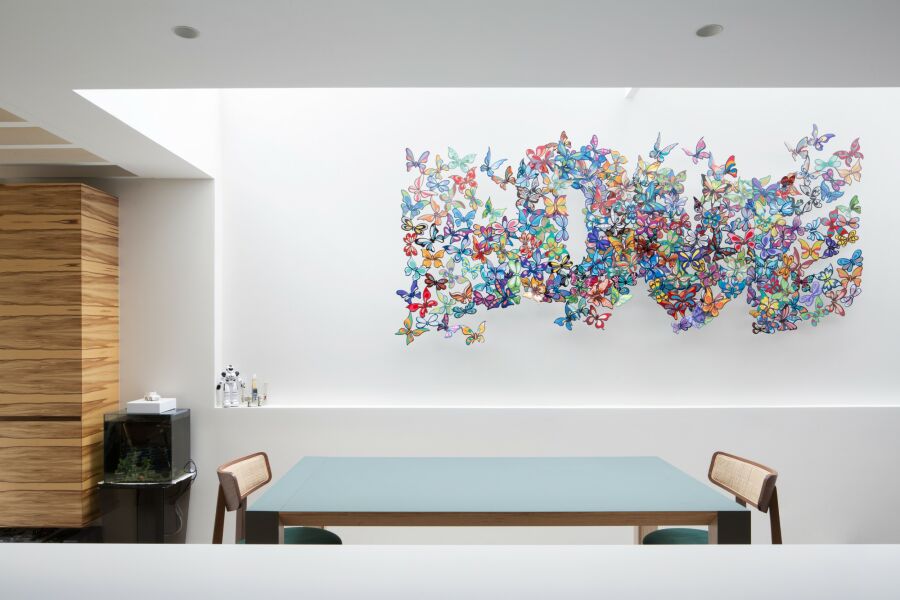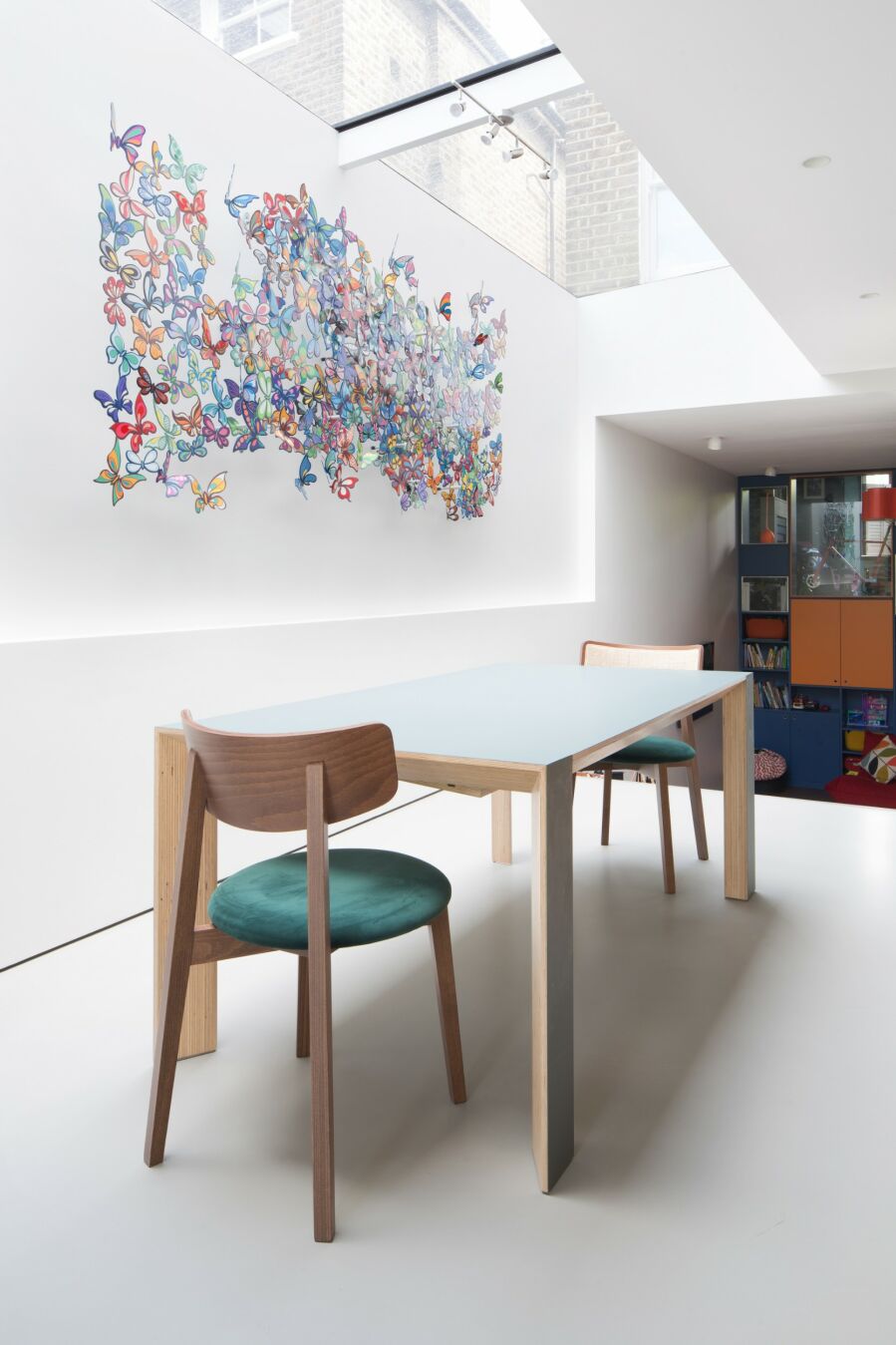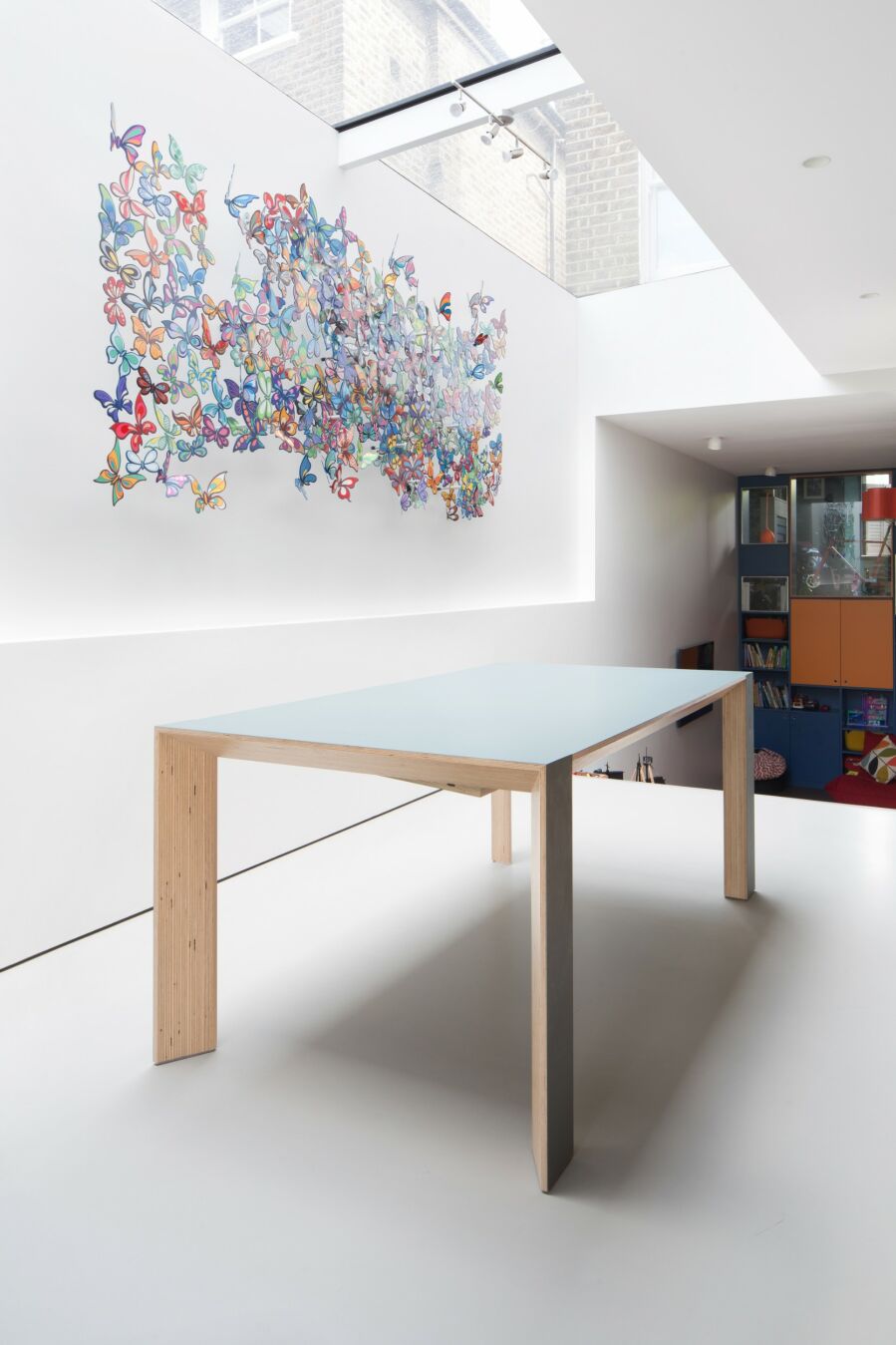 A set of red gloss sprayed alcove boxes neatly house the vinyl, turntable and audio kit in the lounge.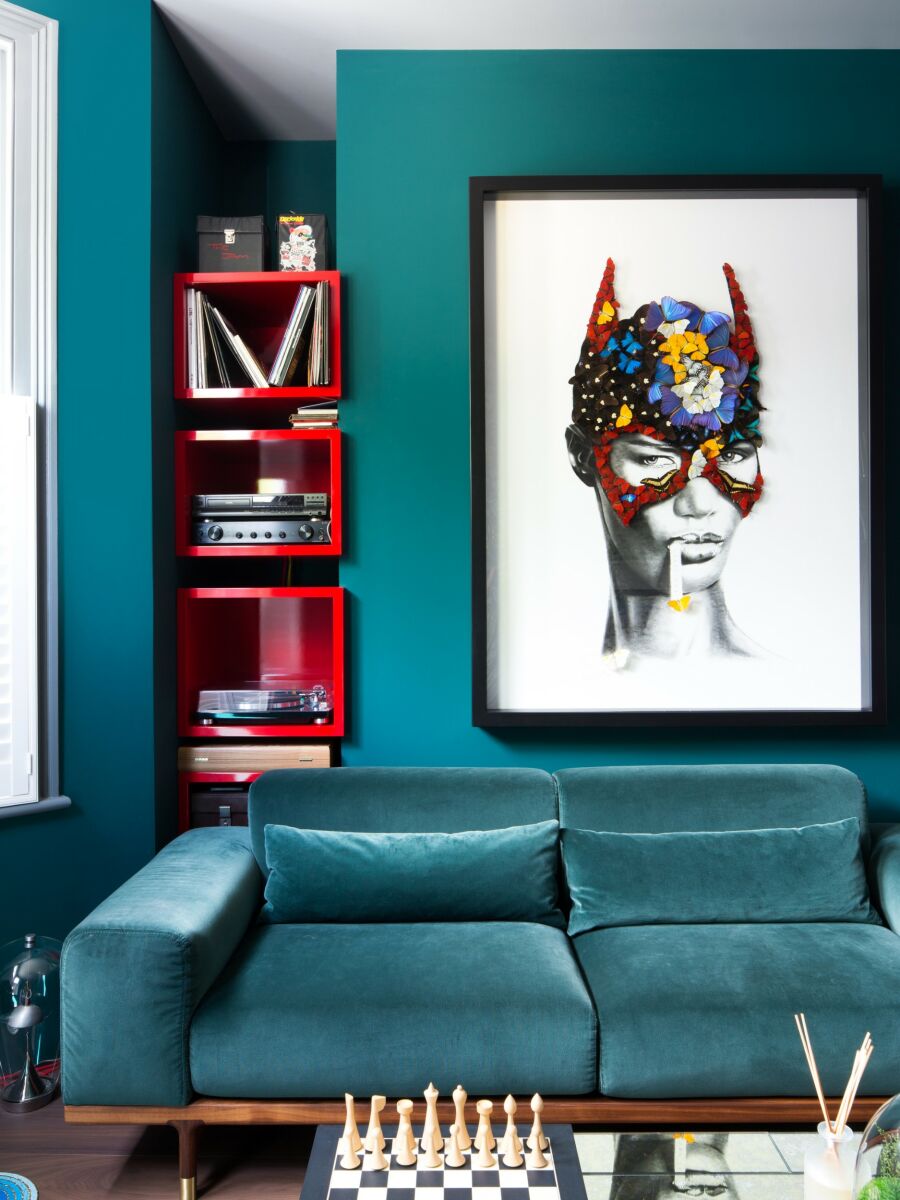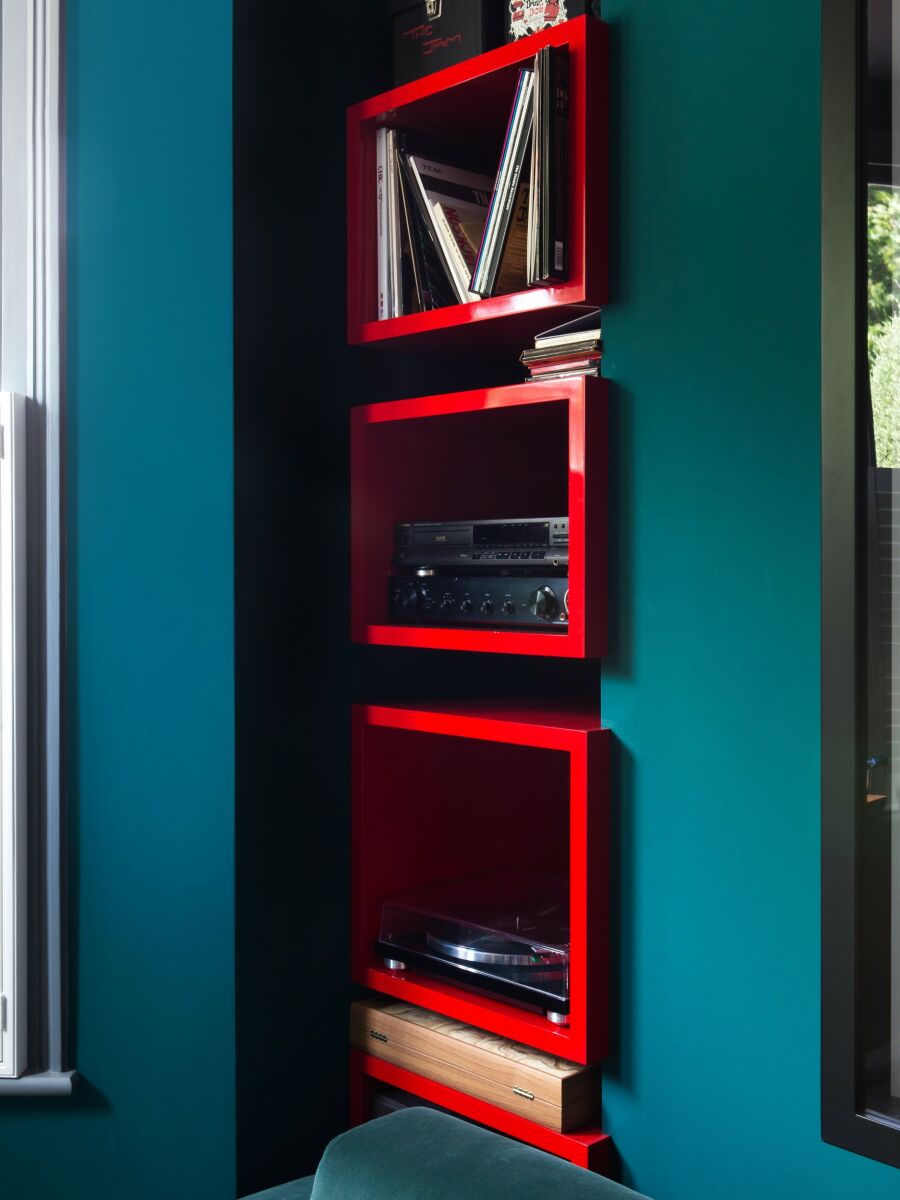 A walnut staircase with balustrade, handrail and understairs storage leads down to the office snug with a bright orange laminated work desk.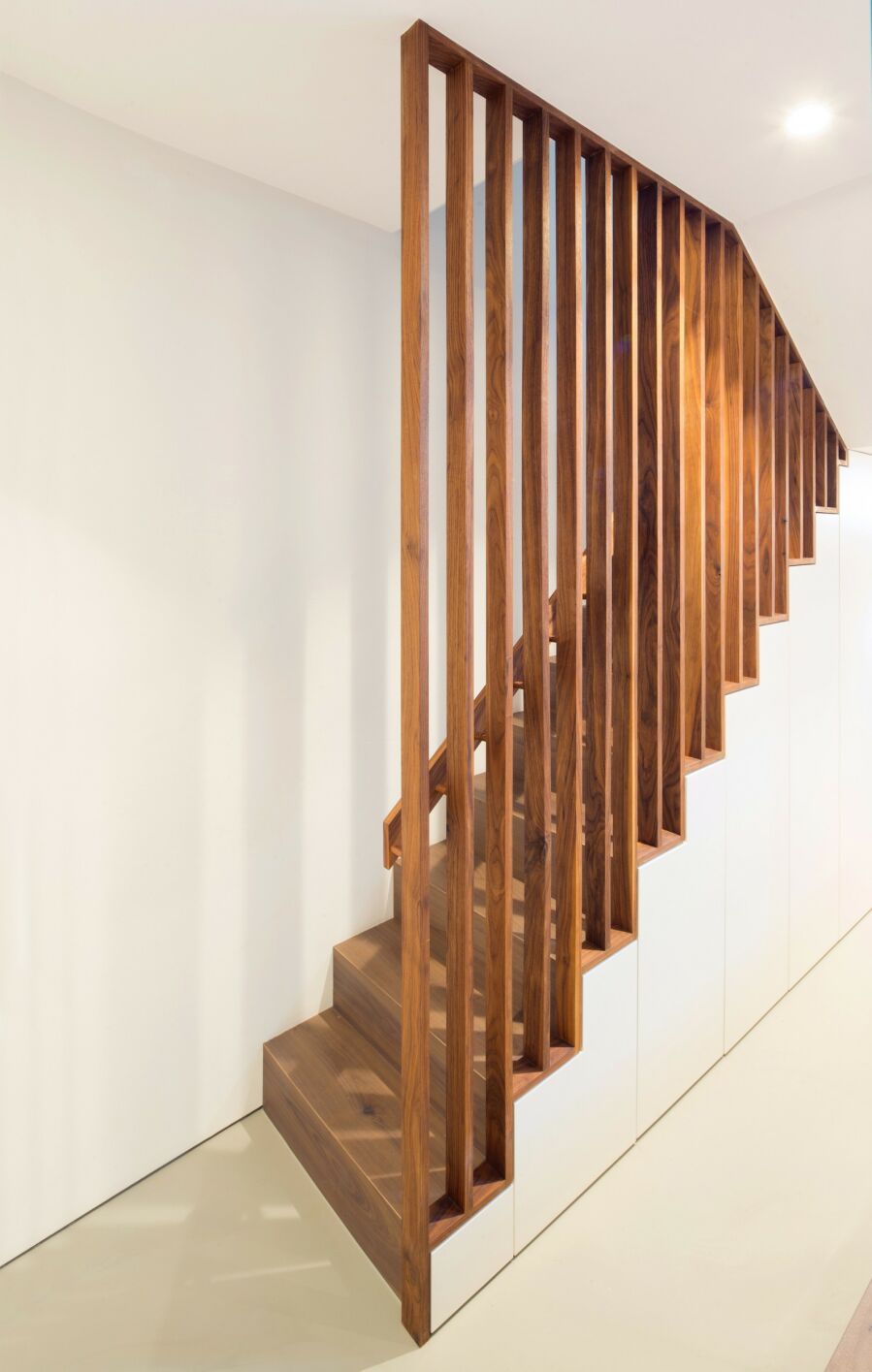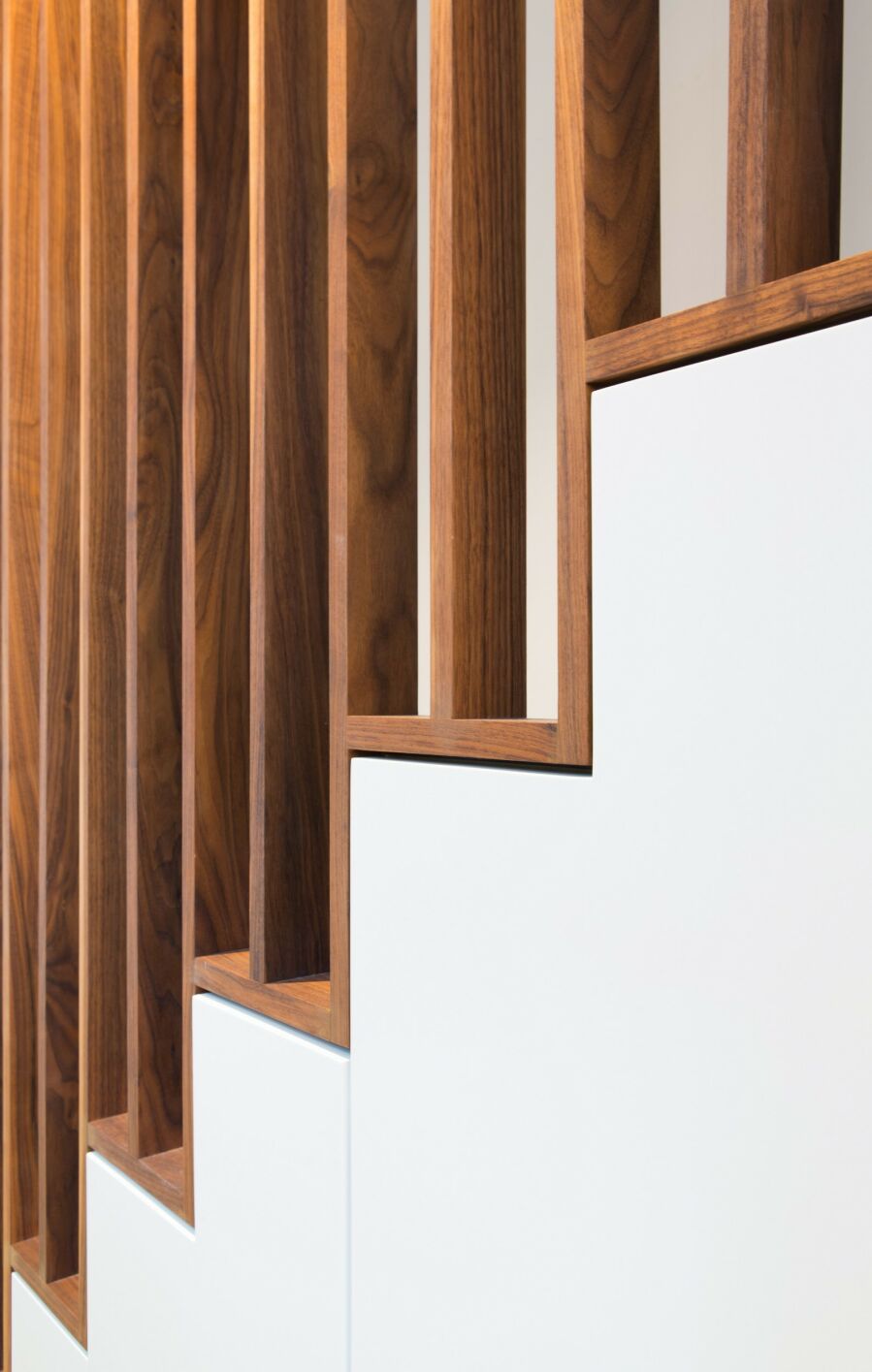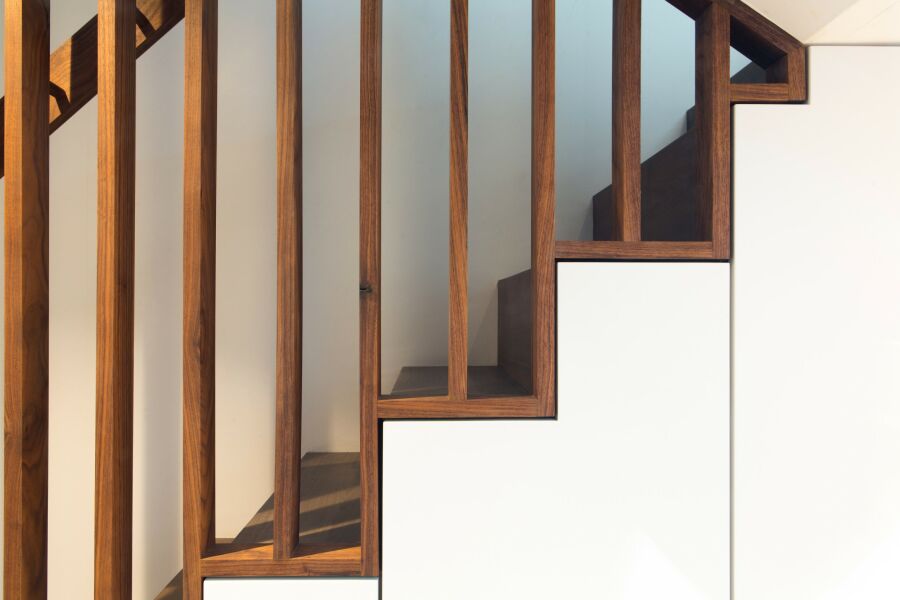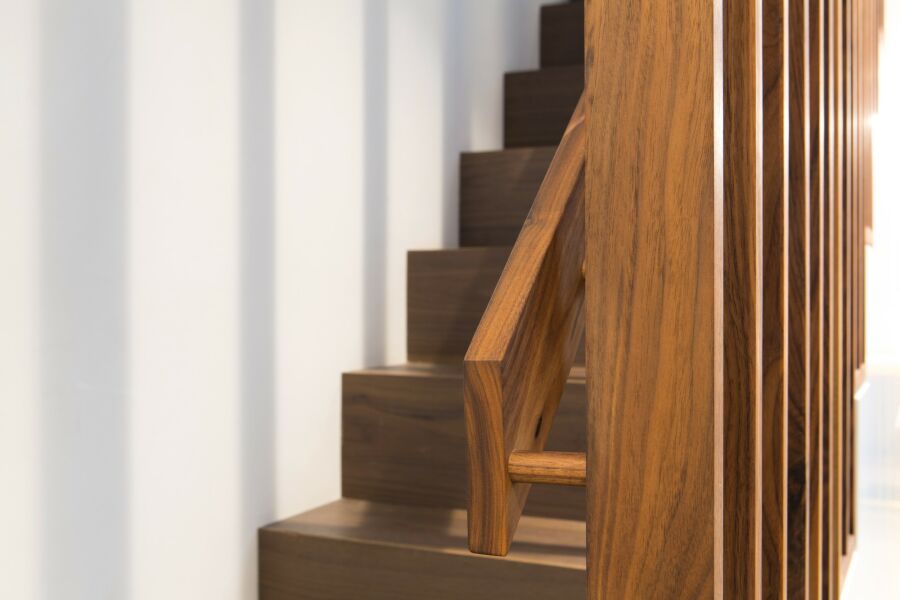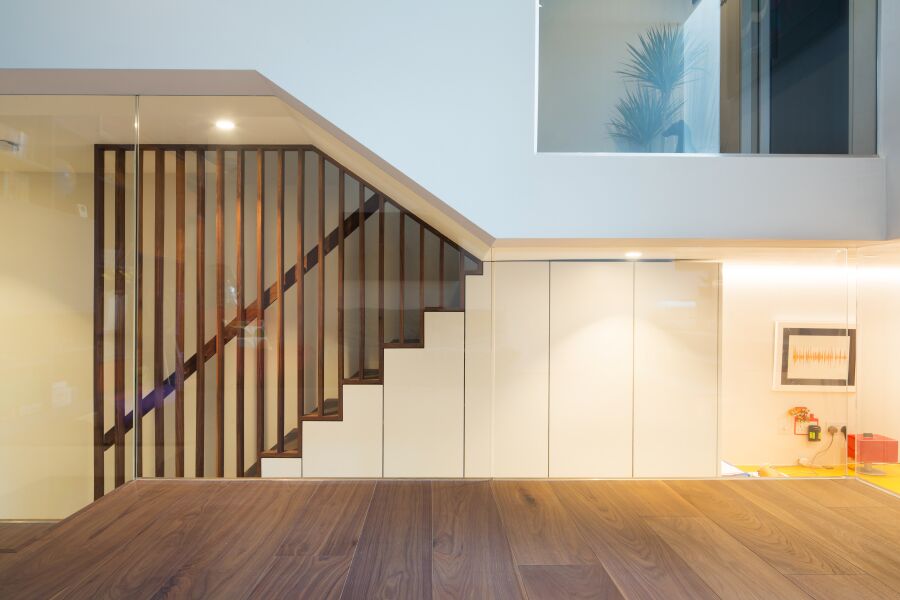 Our bamboo plywood bathroom vanity unit needed to be well braced for the solid concrete double sink.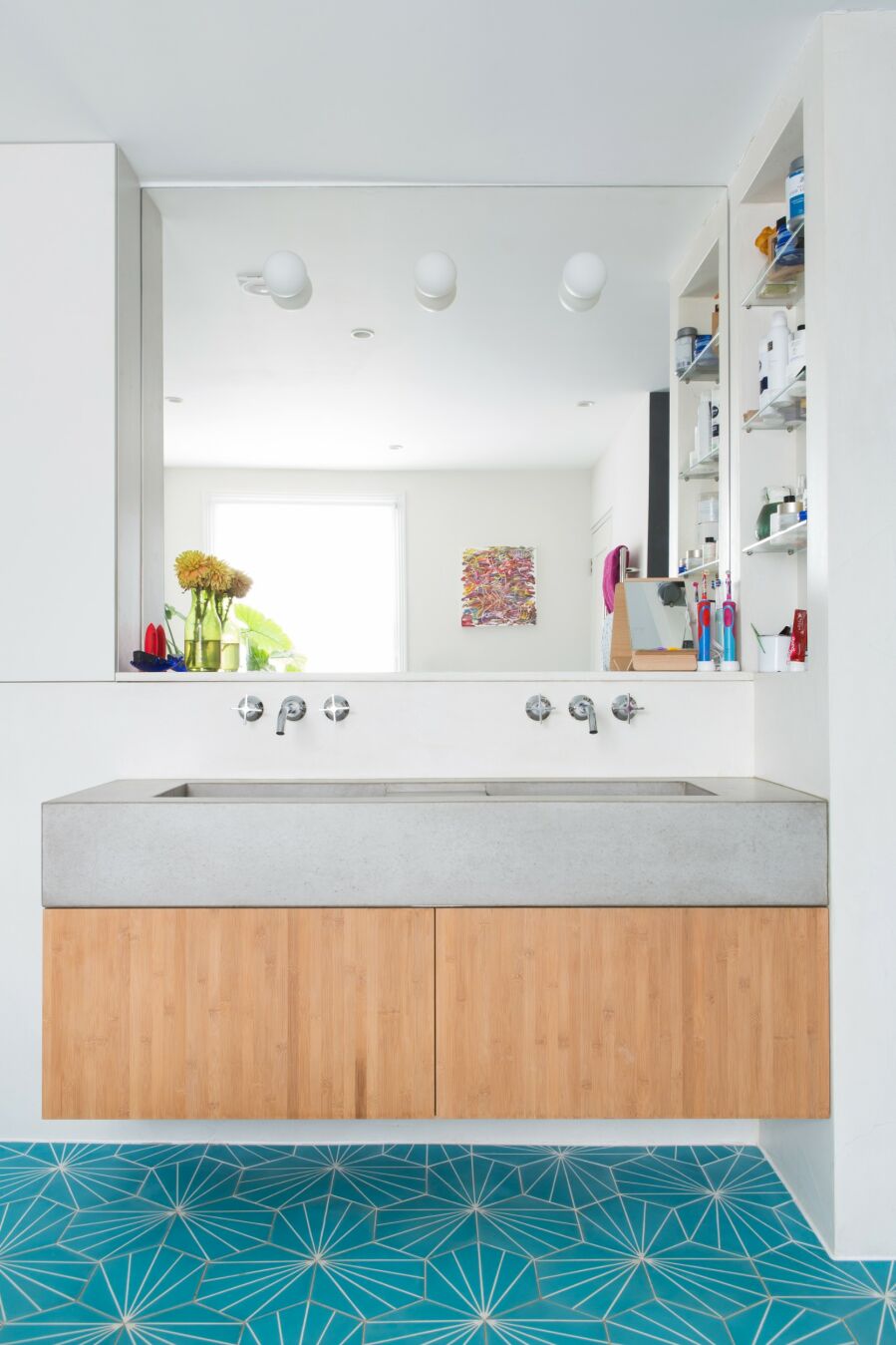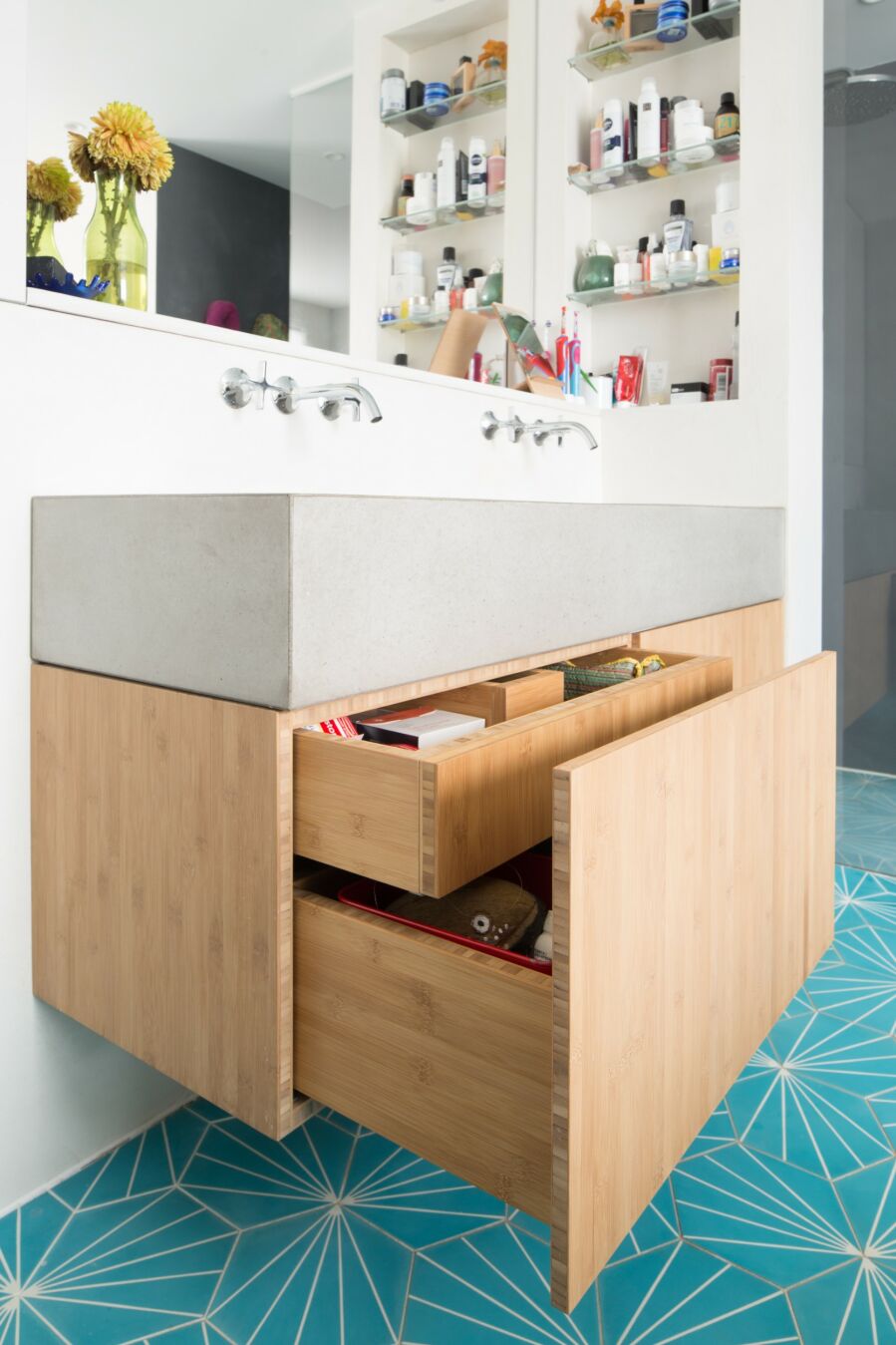 …and our removable sliding loft ladder proved a hit with the kids.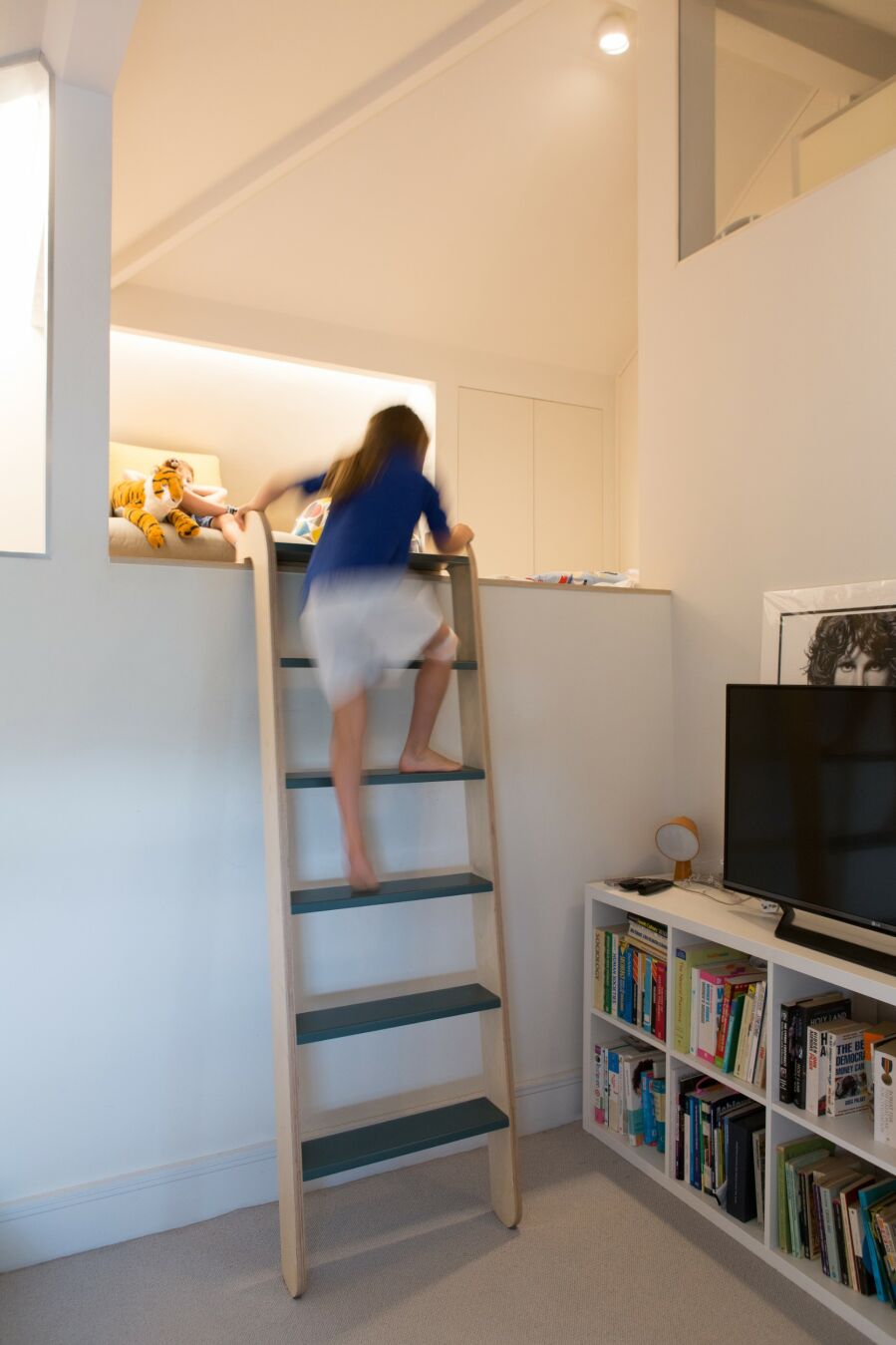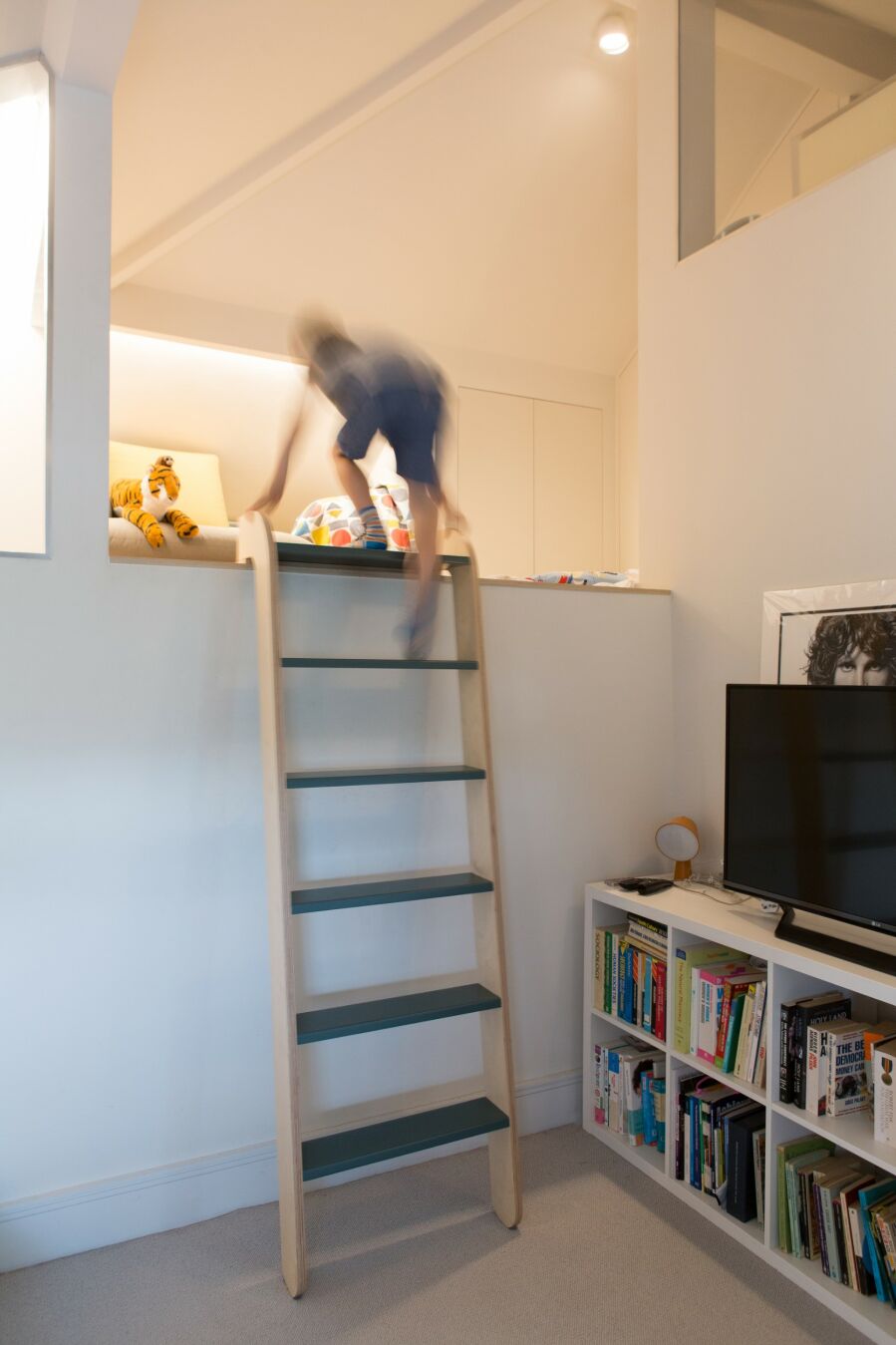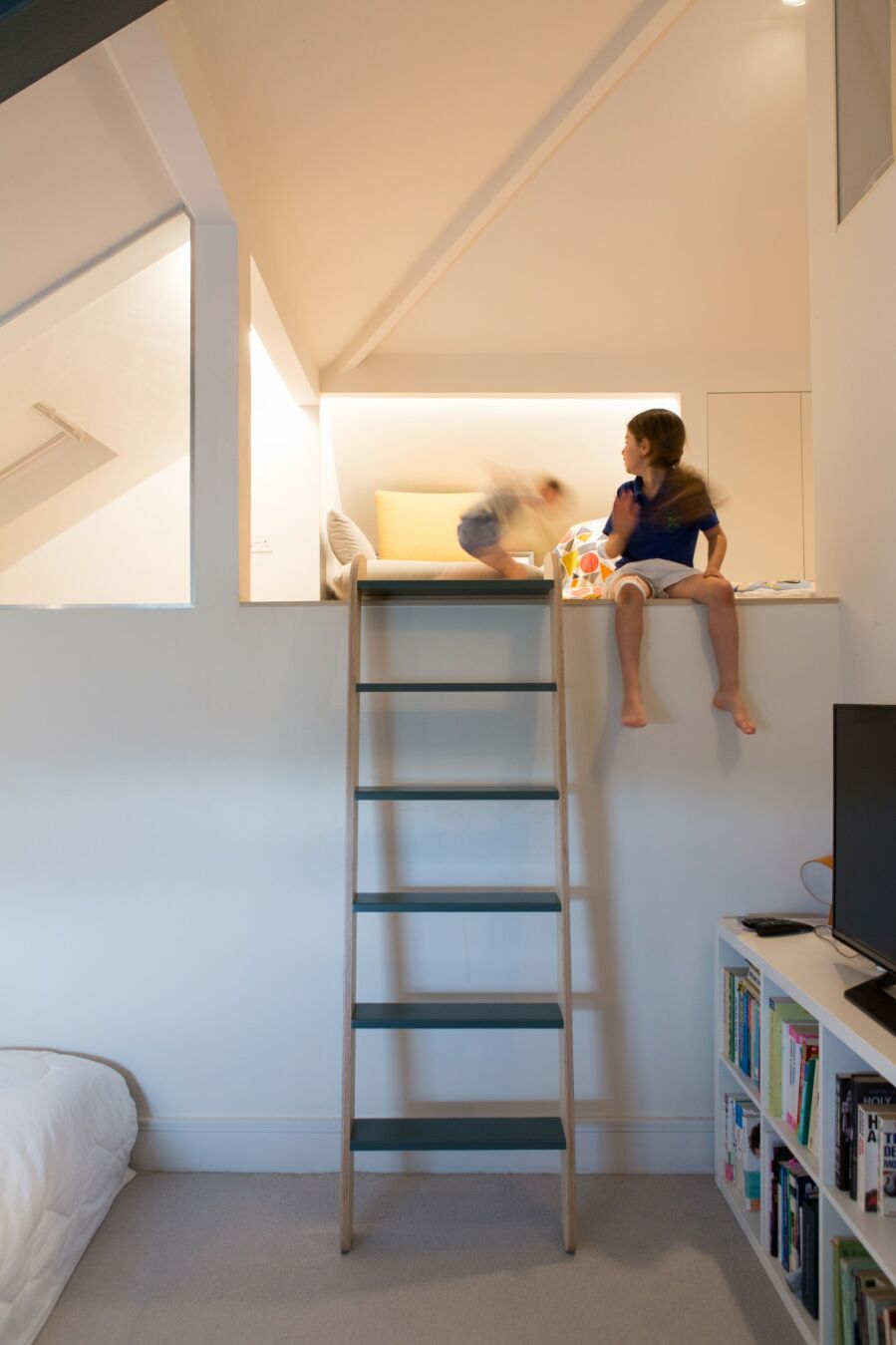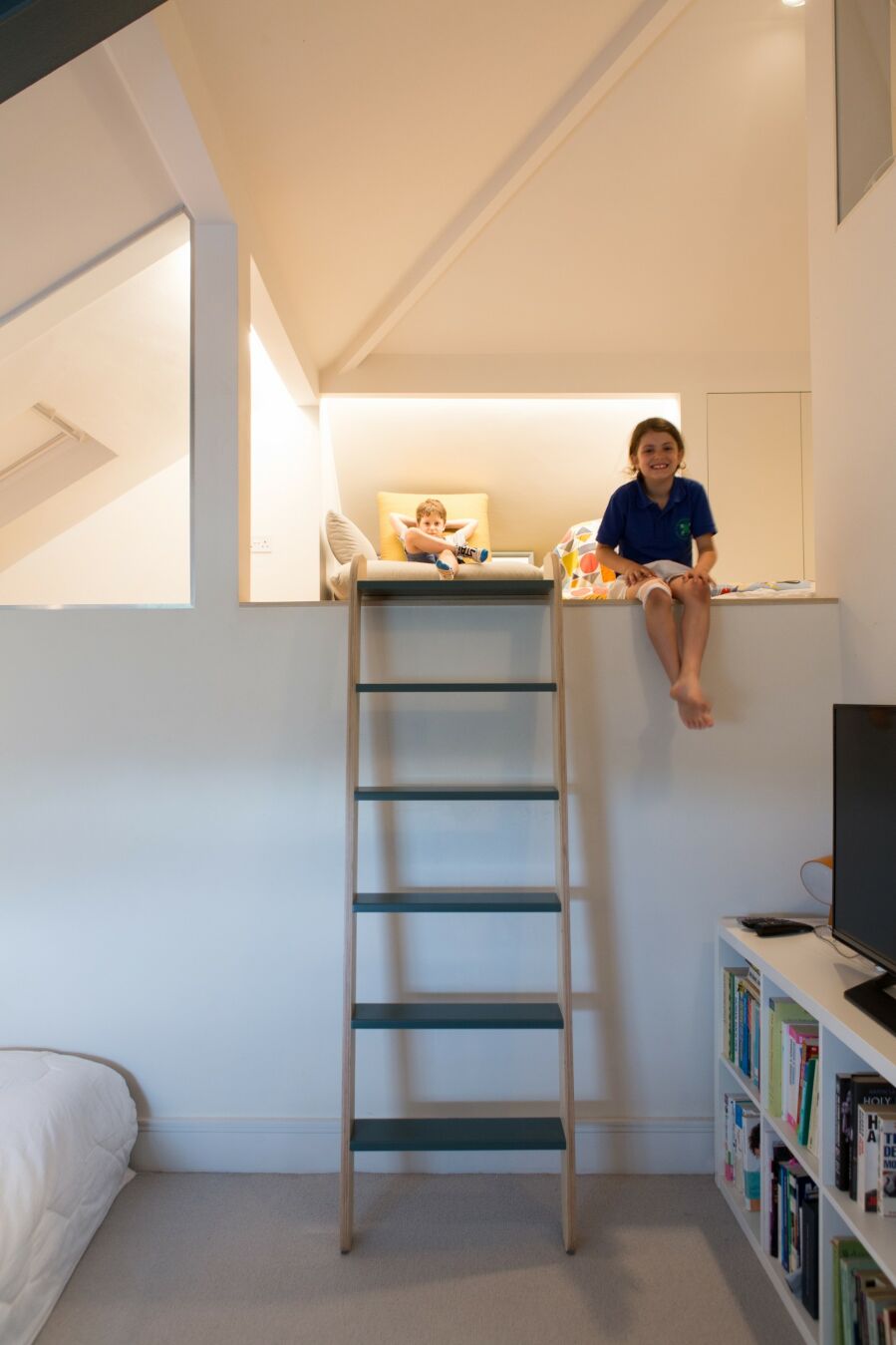 A deep pink spray finished entrance bench unit was the final addition to a very colourful and satisfying collaboration.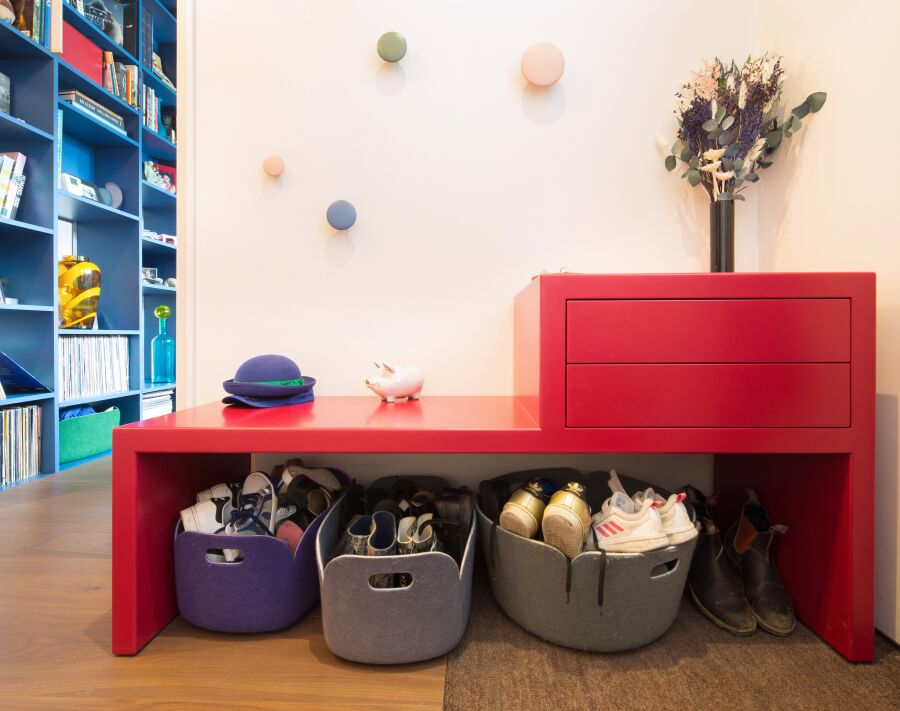 Work with us
---
Have a project in mind? Contact us to discuss your bespoke furniture design, build and fit project.