We were contacted by bookbinders, Shepherds of London, to design, build and fit out their new home in Victoria, London. Shepherds are one the oldest bookbinding companies in England, established in 1901, they specialise in supplying fine papers and specialist book binding materials. They also run courses on book binding by hand.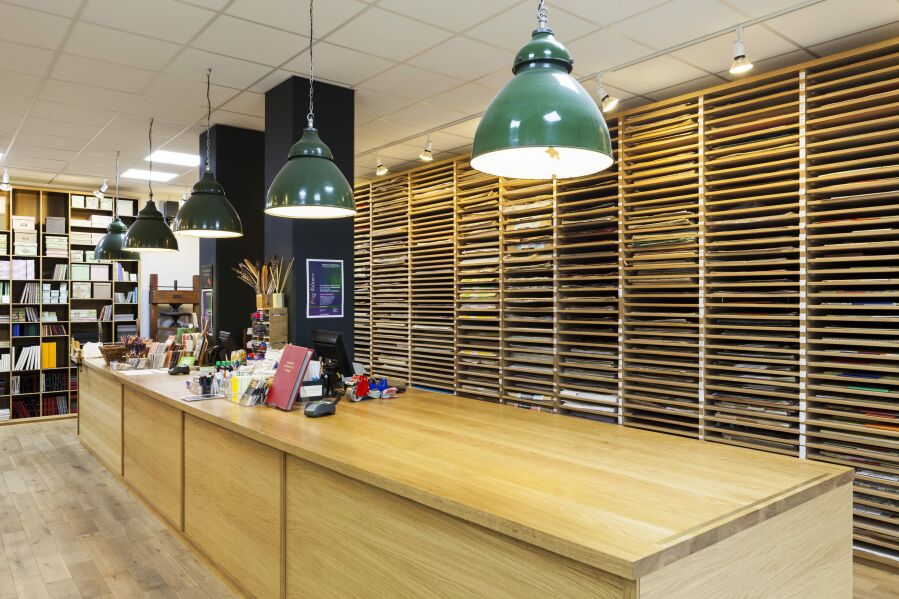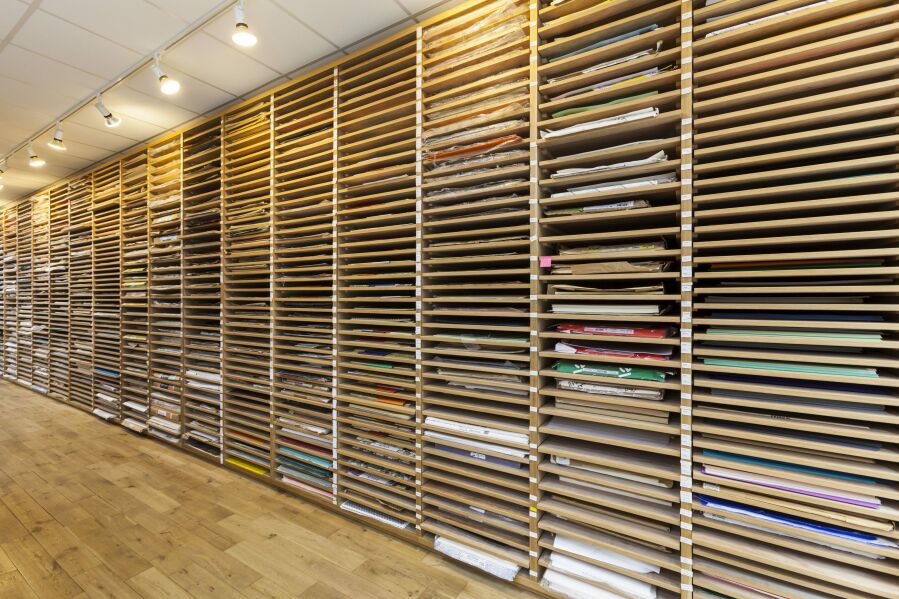 We worked closely with them to design bespoke functional solutions for their vast collection of papers from around the world. Simple, full height, flat paper pull out storage racks, without mechanical runners were used to house the bulk of the paper behind the main solid oak shop counter. Other bespoke units were made from dark phenolic plywood to compliment the oak.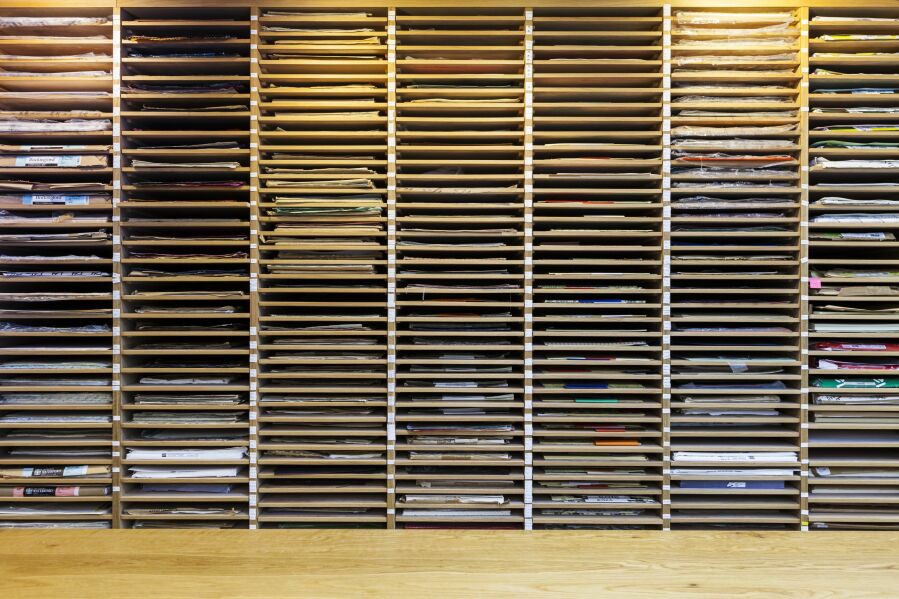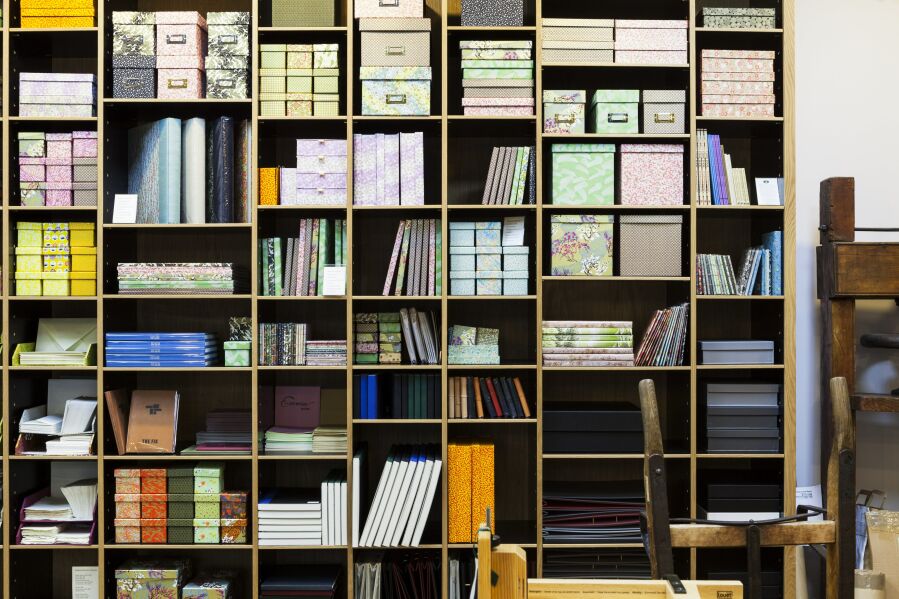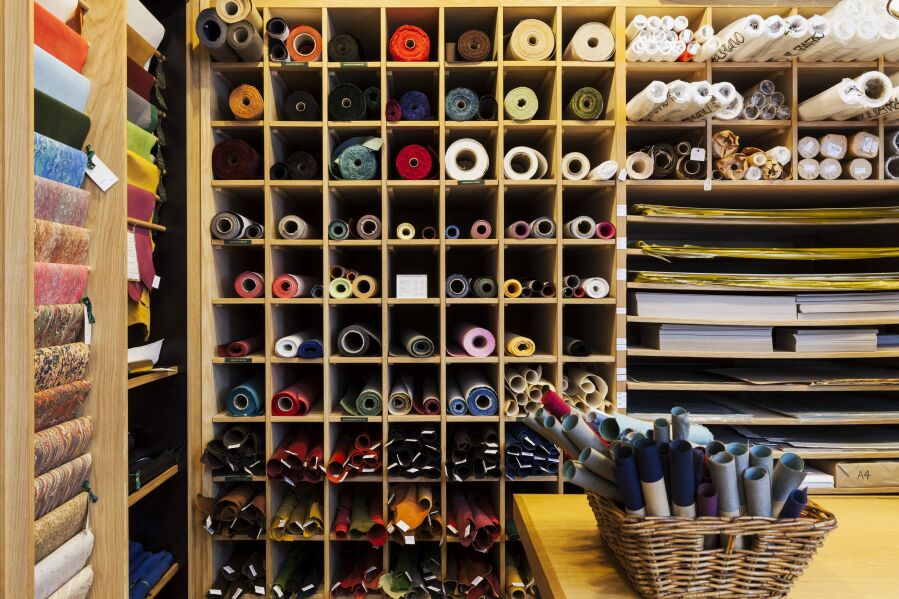 Work with us
---
Have a project in mind? Contact us to discuss your bespoke furniture design, build and fit project.