Having worked with Edward McCann Architects on the Lonsdale Square project we were asked to collaborate once again as part of a wider refurbishment on a town house in London's Camden Town.
Initially we were commissioned to design and build the bespoke kitchen, library and alcove cabinetry. As the project progressed our scope widened to include many other bespoke joinery elements throughout the property. This included the solid oak cladding of the ribbon-steel staircase and a magnetic oak veneered pin board in the study.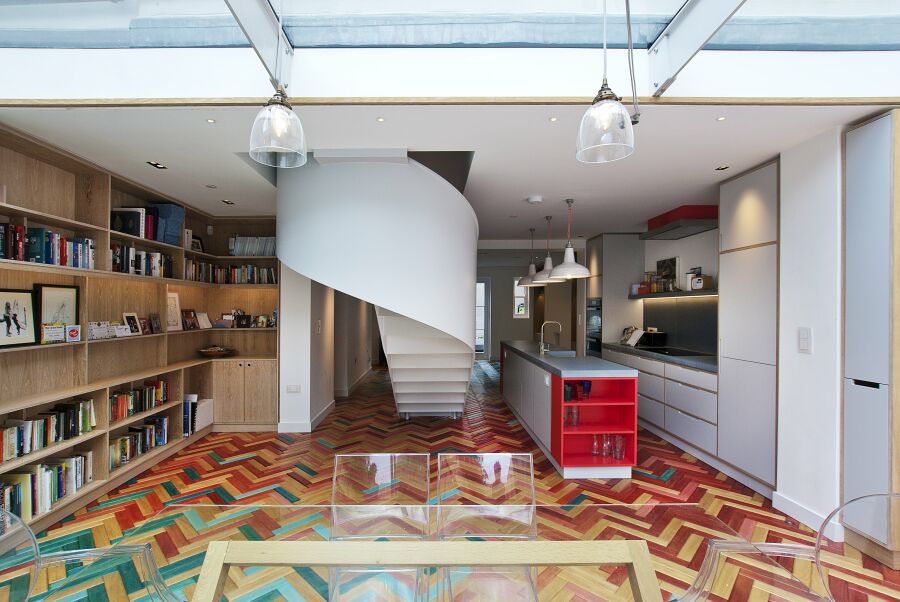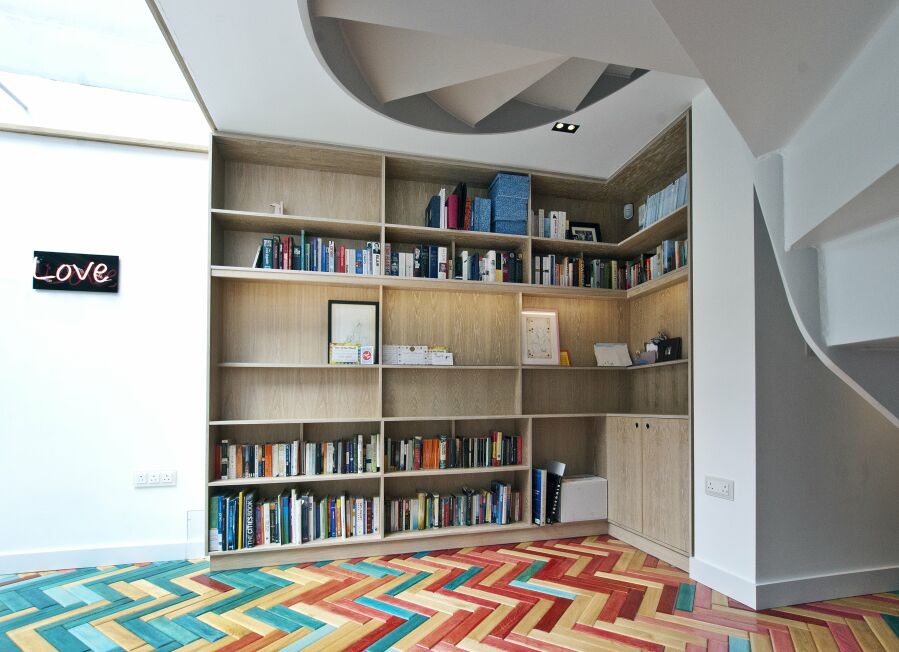 Early in the renovation process we were able to visit site to meet the clients and get a feel for the build. Our clients were keen to use exposed edge plywood for their kitchen. We were able to suggest a new lightweight concrete product for their kitchen worktops from a French company LCDA based in Paris. Custom oak veneered birch plywood was the theme for all the cabinet work in the remaining areas. The colourful solid stained oak flooring was supplied by Turgon Flooring.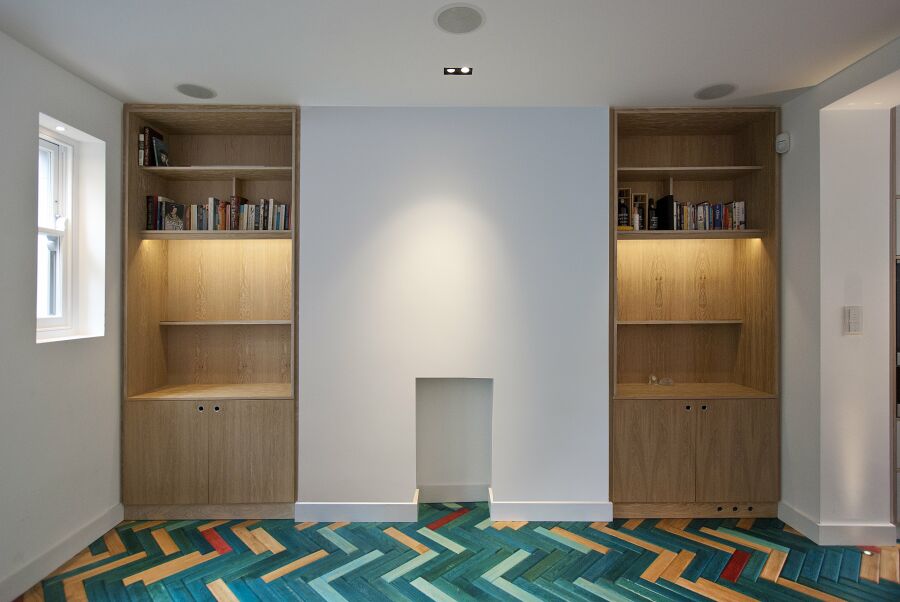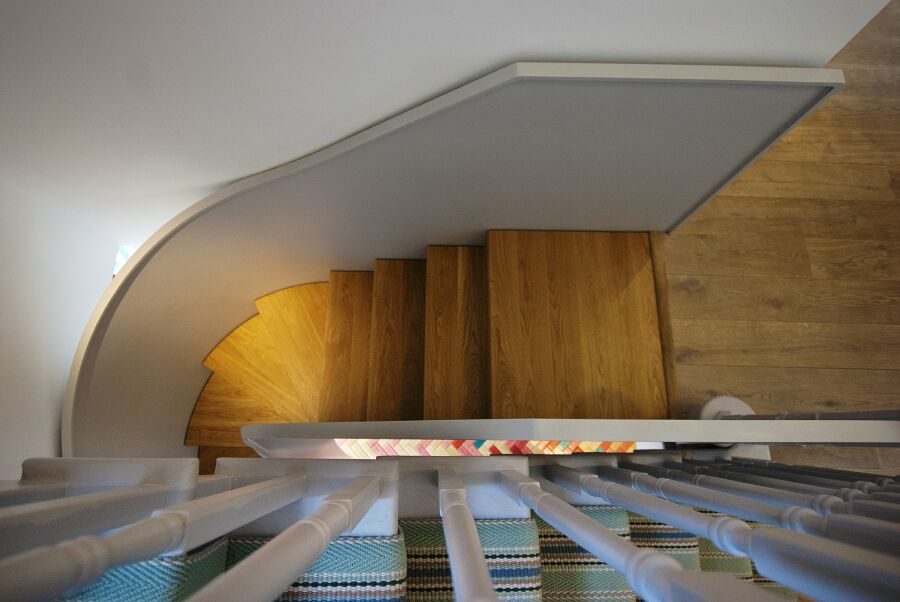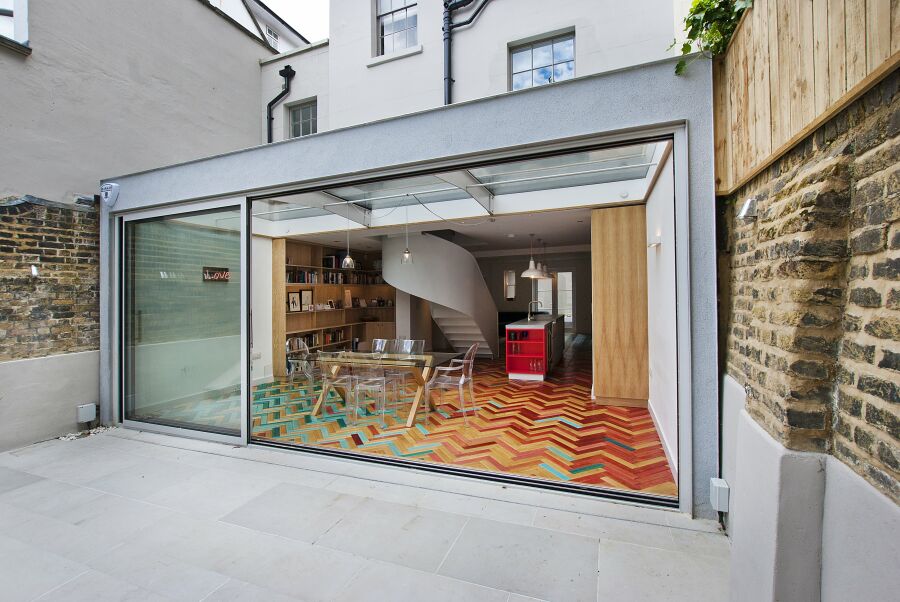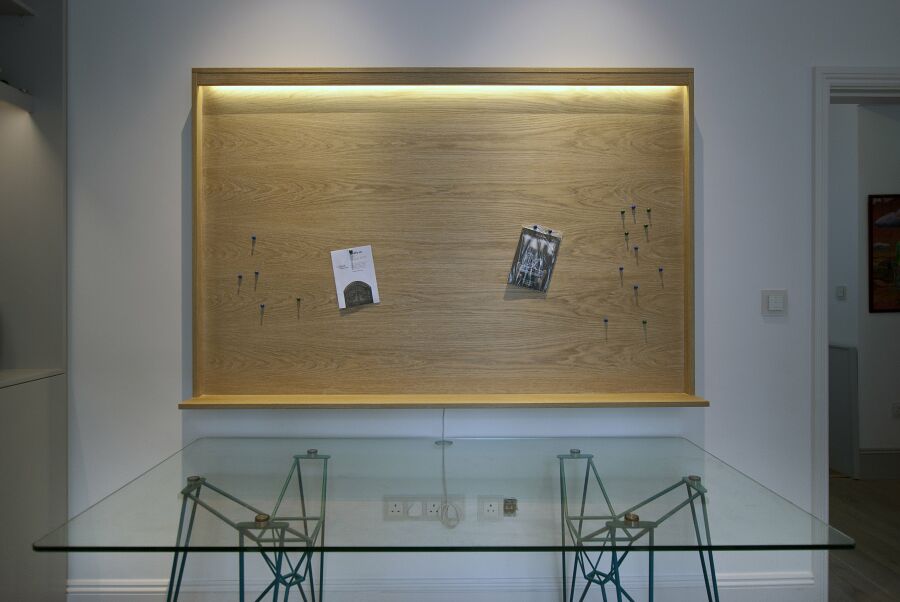 Work with us
---
Have a project in mind? Contact us to discuss your bespoke furniture design, build and fit project.